Whenever you try to edit a video on TikTok, there are a lot of editing options to consider. You can change the filter, add more effects, and even try to change the speed to make it more interesting. However, while using the TikTok editing features might be convenient for some people, it is not as user-friendly feature as BeeCut.
BeeCut is a video editing app made especially for beginners who want to produce high-quality content that can compete with professionals. It offers a great way to edit your videos by adding filters, reversing, cutting, and even adding effects that are not available on TikTok.
Learn more about how to download and use BeeCut in the article down below.
Create the Best High-Quality Video for TikTok
Why Choose BeeCut as Your Video Editing App?
Add Trendy Music and Become Way More Interesting
Check Out Filters and Effects and Make Your Videos More Unique
Unlock More Features with BeeCut Subscription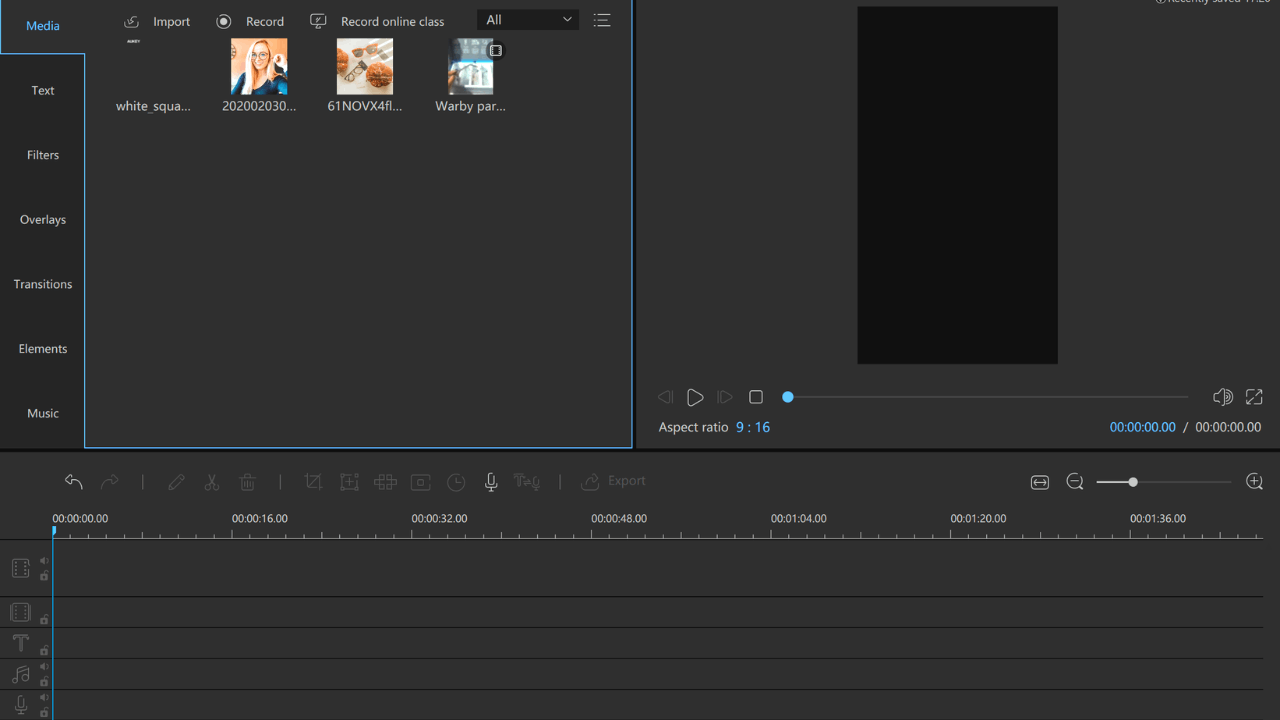 Create the Best High-Quality Video for TikTok
BeeCut is an awesome video editor that adds more to what TikTok has to offer. If you want to have more effects or even options to make your TikTok video more interesting, BeeCut is the app for you.
All you need to do is import your video and start adding all the effects and filters that you want before you save it. With its user-friendly interface, you can immediately spot all the features and options needed to make the video that you want.
You don't have to look around your screen just to find where the filter or effects options are. You don't even need technical computer skills to make your video since everything is laid out in front of you.
Simply choose the effects that you want, add them to the video, then save. You can then upload the video to TikTok and share it with everyone on the platform.
Learn How to Download BeeCut on Your Phone
BeeCut is available to download from the Apple App Store for mobile devices and the official BeeCut website for use on PCs. It is compatible with almost every mobile iOS device as long as it is updated to the latest version.
To download, search for the name of the app and tap "Get" or "Install" depending on your platform of choice. Wait until the app is fully installed before you tap "Open" to launch it.
The app will ask for certain permissions to be granted before you can use it.
Why Choose BeeCut as Your Video Editing App?
Though it may seem like a lot of fuss to import your footage outside of TikTok just to upload it again on the platform. However, one of the many reasons why content creators choose to do this is because TikTok has very limited editing options.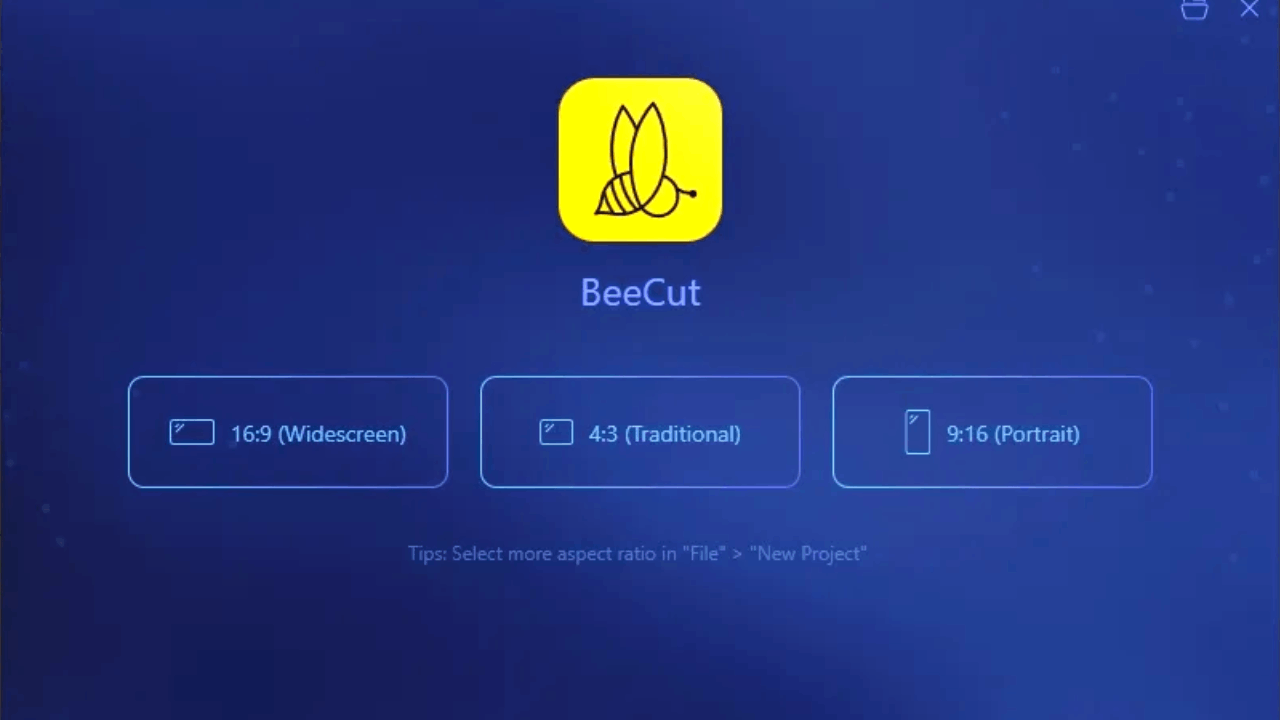 BeeCut offers better options and provides a much easier way to create high-quality results. You can use BeeCut to help create educational content or short video ads for your online business. You can even create your promotional material and training videos on the app.
These are just some of the videos that you can make with BeeCut and the reason behind this is that editing your video does not require a lot of skills. This way, you can focus on your creative output instead of worrying about the technical aspect.
You can easily frame and delete unwanted portions of the video with just one tap. The app even supports different aspect ratios including 9:16, 3:4, 1:1, 4:3, and 16:9.
Merge Video Clips and Add Multiple Transitions
BeeCut offers a great way to make your videos more interesting. You can stitch several videos together and merge them into one. You can add different types of transitions thus allowing you to convert photos into videos.
You can even create your own slideshow with the app that results in an awesome photo video within a few minutes. To do this, simply select the videos and clips that you want then add the transition in between.
You can choose from the most basic transition effects to more dramatic ones. You can even speed up or slow down the transition and the entire video if you want by just changing the playback speed. Everything can be done within minutes so you can share the results immediately.
Add Trendy Music and Become Way More Interesting
A lot of popular videos on TikTok incorporate trendy songs on the platform. On BeeCut, you can choose from a wide variety of popular songs and insert them while you are editing your video.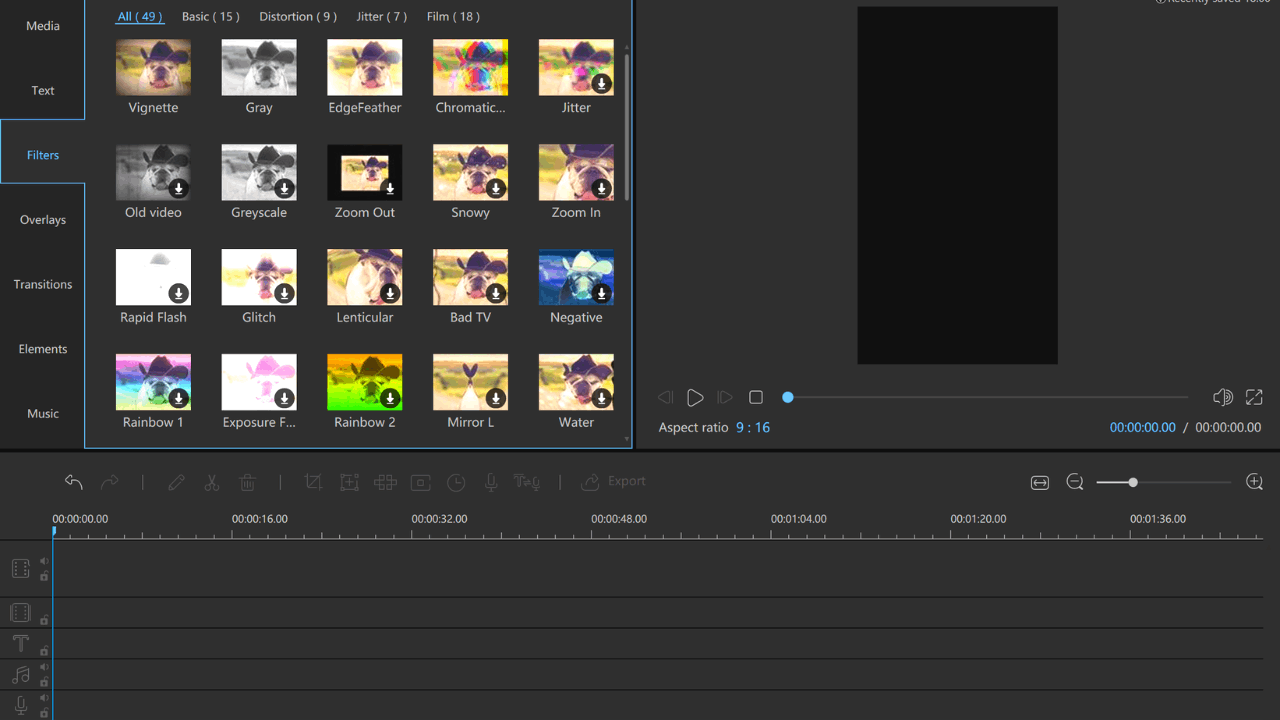 You can even add multiple songs to your video from your local library or from the app itself. This adds a more dramatic and unique effect to the video thus making it more vibrant and interesting.
If you are a fan of dance and acting challenges on TikTok, edit your videos through the BeeCut app and add your favorite music. Make your videos unique and add your flavor to keep them interesting.
Then, it will only be a matter of time before you start hitting the For You Page on TikTok with your unique videos.
Make Your Videos Unique by Integrating Text
Apart from adding background music, there are still so many things that you can do to make your videos interesting. For example, text that relates well to the content of the video without hogging the screen is a great way to tell a story.
This also adds a new dimension to your video as it allows interaction between you and your audience. You can customize the font and size of your text to make them pop out of the screen.
This is highly recommended for those who want to make their point without being too on-the-nose with their videos.
Check Out Filters and Effects and Make Your Videos More Unique
One of the many reasons why TikTok videos are always fun to make and share is that they are bright, vibrant, colorful, and unique. One way to make your videos unique apart is to add filters and effects to them.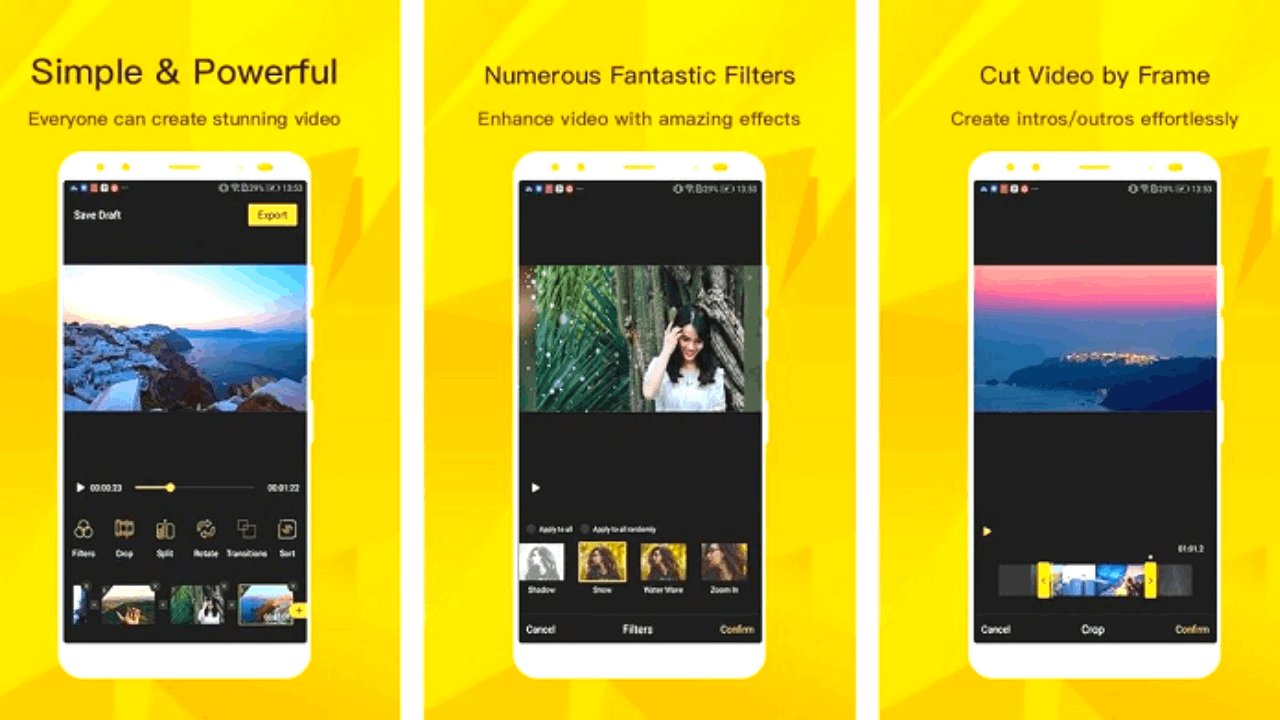 If you want to create a vibe for your video, a filter is the best option. BeeCut features hundreds of different filters that you can choose from ranging from black and white to other beautification filters.
These filters remove blemishes and help you achieve a more polished look to your videos. You can also add different effects on top of your filters to make it even more enjoyable.
You can add frames, floating characters, gifs, and many other animations to your videos. All of these options are available right away on the screen so all you need to do is choose which ones fit your video the most.
Here's How You Can Incorporate Voiceover in Your Videos
TikTok offers a lot of fun and entertaining videos but some provide educational content which infuses voiceovers to help convey their intention. Reviews and commentaries of social issues often use voice overs which is also why BeeCut chose to implement it on the app.
You can add a voiceover to your video during the editing process. If you are not comfortable with the sound of your voice, you can always use the text-to-speech conversion option to add the voice for you.
Those who want to add text to their content without having to type it can use the speech-to-text conversion option to do so.
Unlock More Features with BeeCut Subscription
For those who want to unlock more features on the app, you can subscribe to their premium service. The app is generally free to use but those who wish to have exclusive features to promote their platform or business can opt for several options.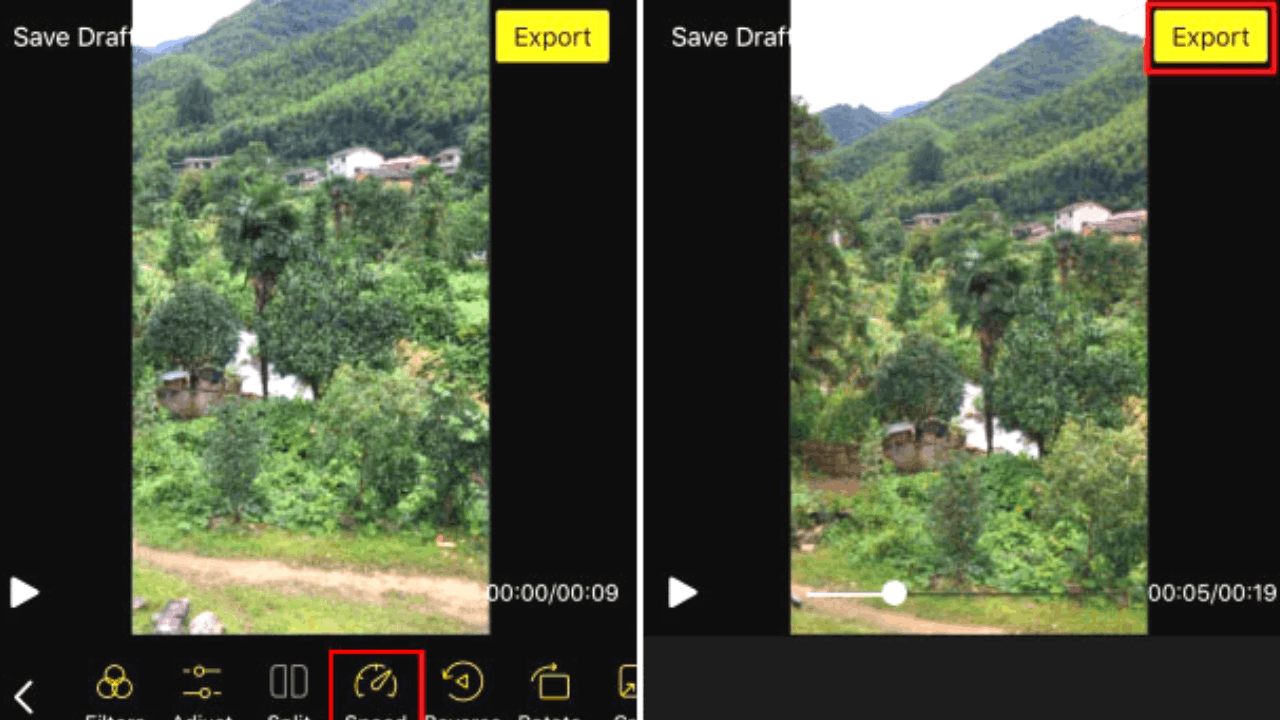 These include a one monthly subscription of $29.95 or $39.95 every year. You can also choose to do a one-time payment of $59.95 for a lifetime subscription.
Those who use BeeCut for business purposes can choose to go for a one-year subscription for only $79.95 or a one-time payment of $159.90 for a lifetime subscription.
The Pros of Using BeeCut
There are a lot of benefits to using BeeCut as your primary video editing tool. The fact that you can do all of your editing work on your phone is the number one benefit of using the app.
The user interface is simple to work with so it's never a hassle to accomplish what you need to do. All the features that you want are found within the app as part of the entire video editing kit.
The app is also very flexible in compatibility so you can use it on your phone or your computer.
Conclusion
With its simple user interface and all the amazing features that help you create the best video for TikTok, it's no wonder why people often turn to BeeCut to help edit their videos. You can access all of your work on your phone while you're on the go.