Intuit QuickBooks is a leading accounting software that many businesses rely on. But how does it measure up against other software in the market?
Today, we will delve into the features, pros, and cons of QuickBooks compared to its competitors, equipping you with the information needed to make an informed choice.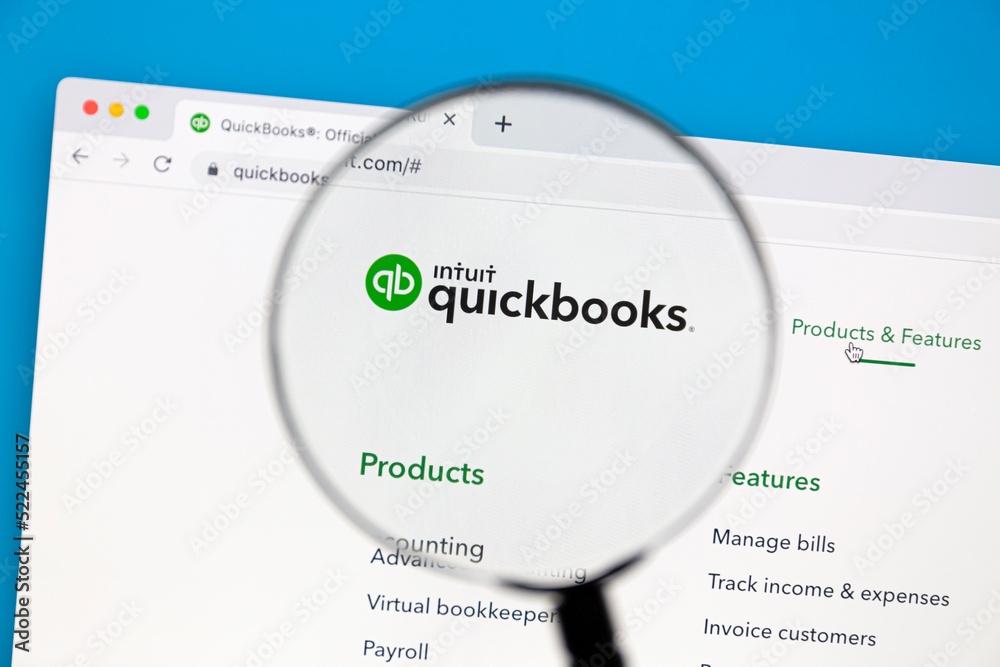 History of Intuit QuickBooks
Intuit QuickBooks started its journey in the 1980s. Initially, Intuit, founded by Scott Cook and Tom Proulx in 1983, launched Quicken, designed not for businesses, but for individual financial management.
Recognizing the need in the market for small business accounting software, Intuit then introduced QuickBooks in 1992. Over the years, it evolved, introducing editions tailored to different business needs.
The advent of the internet also led to the creation of QuickBooks Online in the 2000s, allowing users cloud-based access to their accounting data.
Today, it stands as one of the dominant accounting software choices for small and medium-sized businesses globally.
Intuit QuickBooks main competitors
Intuit QuickBooks faces competition from several notable accounting software platforms. Some of its main competitors include:
These competitors vary in their features, pricing, and target audiences, making it essential to assess each based on your specific business needs.
Core Features: Intuit QuickBooks vs. Competitors
Let's break down a comparison of core features between QuickBooks software and its main competitors:
1. Invoicing:
QuickBooks: Offers customizable invoice templates, recurring invoices, and payment reminders.
Competitors:

Xero: Provides online invoicing with real-time tracking.
FreshBooks: Known for its detailed and customizable invoices.
Sage 50cloud: Standard invoicing with integration to Microsoft Office.
2. Expense Tracking:
QuickBooks: Allows for receipt scanning, categorizing, and automated expense tracking.
Competitors:

Xero: Direct bank feeds facilitate real-time expense tracking.
FreshBooks: Snap and store receipts feature.
Wave: Receipts can be scanned and uploaded via a mobile app.
3. Payroll:
QuickBooks: Integrated payroll with automatic tax calculations.
Competitors:

Xero: Payroll is available with built-in timesheets.
Sage 50cloud: Comprehensive payroll solutions.
Zoho Books: Offers integrated payroll in select countries.
4. Reporting:
QuickBooks: Variety of financial reports like profit & loss, balance sheet, and cash flow statements.
Competitors:

Xero: Customizable report templates available.
FreshBooks: Profit and loss statements and other essential reports.
Tally: In-depth financial analysis and reporting.
5. Inventory Management:
QuickBooks: Basic inventory tracking and ordering.
Competitors:

Xero: Inventory items and stock level tracking.
Zoho Books: Detailed inventory management with order fulfillment.
MYOB: Comprehensive stock management.
6. Integration:
QuickBooks: Integrates with hundreds of third-party apps, including CRM and e-commerce.
Competitors:

Xero: Wide app marketplace with various integrations.
FreshBooks: Integrates with various platforms, especially for payments.
Sage 50cloud: Integrations mainly through connected services.
User Interface and Experience: A Side-by-Side Look
Analyzing the user interface and experience is crucial when considering software. Here's a comparison of Intuit QuickBooks accounting software and its primary competitors:
QuickBooks:
Interface: Clean, organized dashboard with a primary color palette of green and white. Offers a left-hand sidebar for main navigation.
Experience: Known for its user-friendliness, especially for those unfamiliar with accounting. Tooltips and in-software guidance are provided for newcomers. Some users, however, find certain advanced features a bit hidden or unintuitive.
Xero:
Interface: Modern design with a dashboard presenting key financials at a glance. Blue is its primary color.
Experience: Xero is generally praised for its simplicity and intuitive design. Seamless integration with banking and other tools make processes smoother.
FreshBooks:
Interface: Minimalistic and clean design dominated by blue and white shades. Offers easy-to-spot action buttons.
Experience: FreshBooks shines for freelancers and small businesses due to its straightforward invoicing and time tracking. The platform simplifies complex tasks.
Sage 50cloud:
Interface: More traditional in its design. Navigation can be more intricate due to its extensive features.
Experience: While robust in its offerings, it might have a steeper learning curve for users new to accounting.
Zoho Books:
Interface: Neat design with primary colors being blue and white. Uses tabs for primary navigation.
Experience: Designed to be user-friendly, making accounting tasks uncomplicated. The setup process is easy, and the platform guides users through various tasks.
Customizability and Flexibility: Adjusting to Your Needs
Customizability and flexibility in software are paramount for diverse business needs. Here's a comparison between QuickBooks and its main competitors on these attributes:
QuickBooks:
Offers multiple customizable invoice templates and report formats. The Chart of Accounts can be tailored to suit specific business models.
Provides multiple versions (Pro, Premier, Enterprise) catering to varied business sizes and needs. QuickBooks Online allows third-party app integrations for added flexibility.
Xero:
Allows for customized invoices and reports. The Chart of Accounts is adaptable, and users can also create custom fields.
Xero's API supports various integrations, allowing businesses to link multiple tools and expand software capabilities.
FreshBooks:
Invoicing stands out with its wide range of templates and branding options. Reports can be customized based on date range, clients, and projects.
Its cloud platform integrates well with other tools, especially those tailored for freelancers and service-based businesses.
Sage 50cloud:
Extensive options for custom reports and dashboard views. Invoices, sales orders, and purchase orders can be personalized.
Offers different editions for various business scales. Integration capabilities exist but might be limited compared to some competitors.
Zoho Books:
Provides varied templates for invoices, estimates, and payment receipts. Custom fields can be added to forms as needed.
Being part of the Zoho ecosystem, it allows seamless integration with other Zoho products. The API facilitates connections with third-party apps.
Pricing Models: Getting Value for Your Money
QuickBooks:
QuickBooks pricing is divided into plans based on features and the number of users.
QuickBooks Online typically has a tiered monthly subscription model: Simple Start, Essentials, Plus, and Advanced.
QuickBooks Desktop versions, such as Pro, Premier, and Enterprise, require yearly renewals or one-time purchases.
QuickBooks price has additional fees for add-ons like payroll.
Xero:
Tiered monthly subscription model: Early, Growing, and Established.
Pricing varies based on features and the number of transactions.
No extra cost for additional users.
FreshBooks:
Monthly subscription model with tiers: Lite, Plus, Premium, and Select.
Pricing based on the number of clients you can bill.
Additional fees for some advanced features or integrations.
Sage 50cloud:
Offers versions like Pro Accounting, Premium Accounting, and Quantum Accounting.
Pricing is based on a yearly subscription or a monthly plan.
Costs vary based on features and the number of users.
Zoho Books:
Monthly or yearly subscription with tiers: Basic, Standard, and Professional.
Pricing depends on features and the number of contacts, users, and workflows.
No transaction fees, but there's a cost for additional automations.
Conclusion
Intuit QuickBooks is a robust accounting software that stands out with its user-friendly interface, comprehensive features, and various pricing options suitable for different business sizes.
While QuickBooks accounting package offers extensive customizability and flexibility, some users might find certain advanced features slightly hidden or unintuitive.
Its competitors, such as Xero, FreshBooks, Sage 50cloud, and Zoho Books, each have their strengths, with some emphasizing user experience, integrations, or specific business segments like freelancers.