In the 1990s and early 2000s, if you accidentally deleted or lost a file on a digital platform it was gone for good. Before tech companies made user-friendly file recovery tools, only people with a lot of technical knowledge could recover data.
Deleting a photo accidentally has happened to everyone at some point, and it can be a major issue if the image in question is important. Some recovery applications, such as DiskDigger photo recovery, are available to address this.
In this article, you'll learn more about DiskDigger, its features, and how it can help you recover deleted photos on your cellphone.
What Is DiskDigger?
Can You Recover Deleted Photos Using the DiskDigger App?
Can You Filter Searches On DiskDigger?
What Types of Scans Are Available On DiskDigger?
What Are the Save and Restore Scan Sessions On DiskDigger?
Is DiskDigger Free?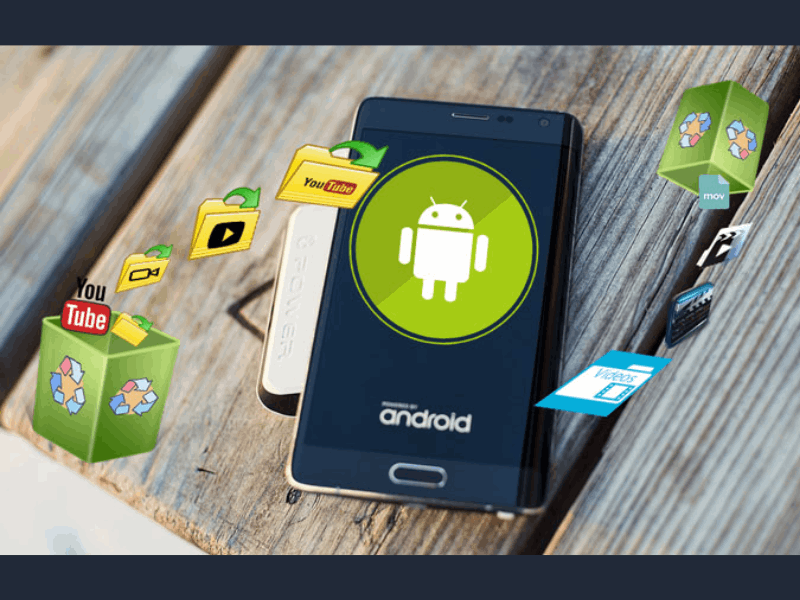 What Is DiskDigger?
DiskDigger is an app for recovering deleted files from your hard drive or any other external storage device. However, it doesn't get data directly from an Android phone plugged into a USB port on the computer.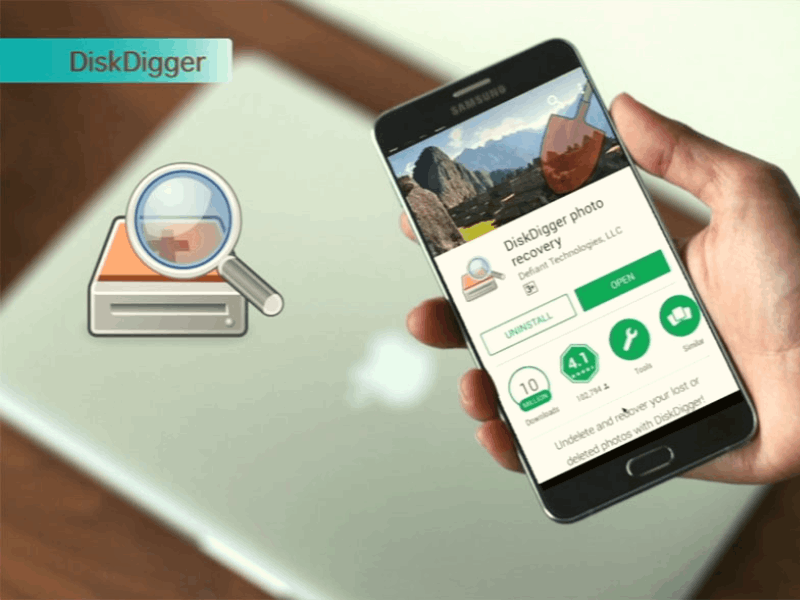 To do this, you have to take the storage card out of the phone or tablet and plug it into the PC separately for the tool to look for lost files. There are different versions of the DiskDigger app for all operating systems (Android, Windows, and macOS).
DiskDigger can undelete and recover lost photos, images, and videos from your internal or external memory card. DiskDigger's powerful data recovery features can get your lost photos and videos back, even if you accidentally deleted a photo or formatted your memory card.
DiskDigger can scan and find all kinds of files on devices that haven't been rooted, but you can only recover photos in a lower resolution. DiskDigger Pro can get back all file types from rooted devices, and DiskDigger basic can also recover photos and videos.
How to Download the DiskDigger App
There is an official Android app for DiskDigger that you can get from the Google Play Store. For mobile devices, DiskDigger is only available for Android users. Meanwhile, DiskDigger can be used on Windows and macOS for PC.
At present, DiskDigger has been downloaded over 100 million times. DiskDigger runs smoothly on devices with AndroidOS 4.4 (and up).
Can You Recover Deleted Photos Using the DiskDigger App?
DiskDigger is intended to provide the function of recovering deleted images from internal storage. DiskDigger photo recovery is compatible with almost all Android phones and tablets, and one of its strengths is that the recovery processes are completed quickly.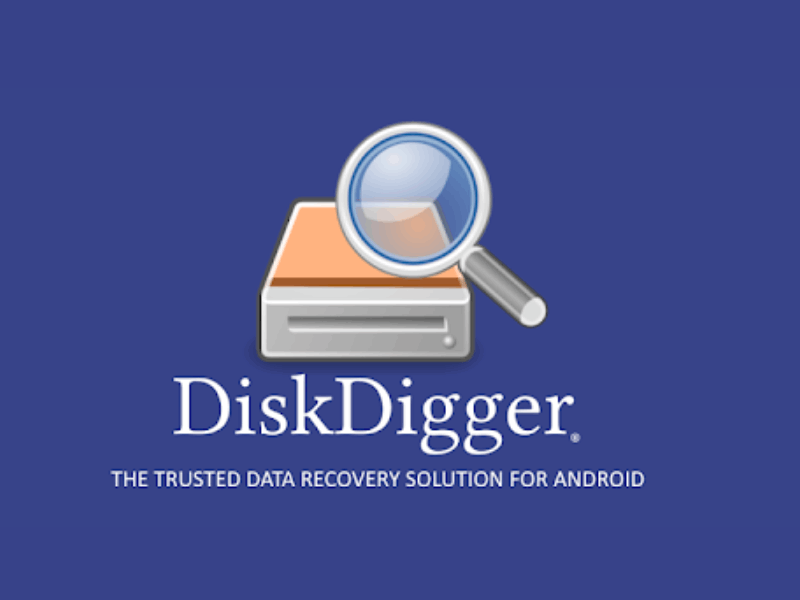 Using DiskDigger is straightforward. All you have to do is access the internal storage device and look for photographs that have been deleted.
After then, a list of potentially recoverable files emerges. Everything is finished when you select the desired ones.
DiskDigger needs the "Access all files" permission on your device to look in all places for lost photos that can be recovered. If you are asked for this permission, please give it to DiskDigger to better search your device.
Other Things to Know About Recovering Deleted Photos with DiskDigger
If another file has replaced the space occupied by a photo, the necessary information to be recovered will not be read.
Also, if the terminal on which DiskDigger photo recovery is used is unprotected (rooted), the efficiency increases because it can access places where the application would otherwise be inaccessible.
Can You Filter Searches On DiskDigger?
You can filter your searches on DiskDigger by specifying specific parameters, such as dates or sizes, which allows the software to optimize the locating of deleted photos.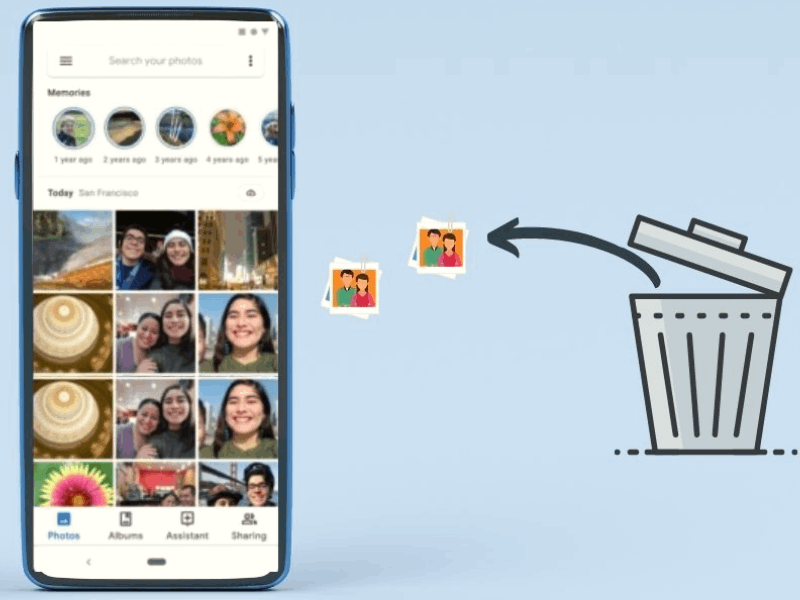 Other than that, there isn't much else that can be changed in DiskDigger photo recovery or the application's settings.
There is also an additional tool for completely removing free space on the internal storage of the Android device being used.
A good option is if you want to leave no trace of what you deleted in the terminal and that, once done, DiskDigger photo recovery will not be able to find anything later.
What to Do After Recovering Files
You can send your recovered files by email or upload them directly to Google Drive or Dropbox.
You can also save the files to a different folder on your device through the app.
What Types of Scans Are Available On DiskDigger?
DiskDigger has two main scan modes, Dig Deep and Dig Deeper, just like most other data recovery programs. The first type of scan mode is Dig Deep, which is fast but finds less data than the Dig Deeper mode because it doesn't scan as deeply. FAT12, FAT16, FAT32, exFAT, and NTFS are the file systems that can be used.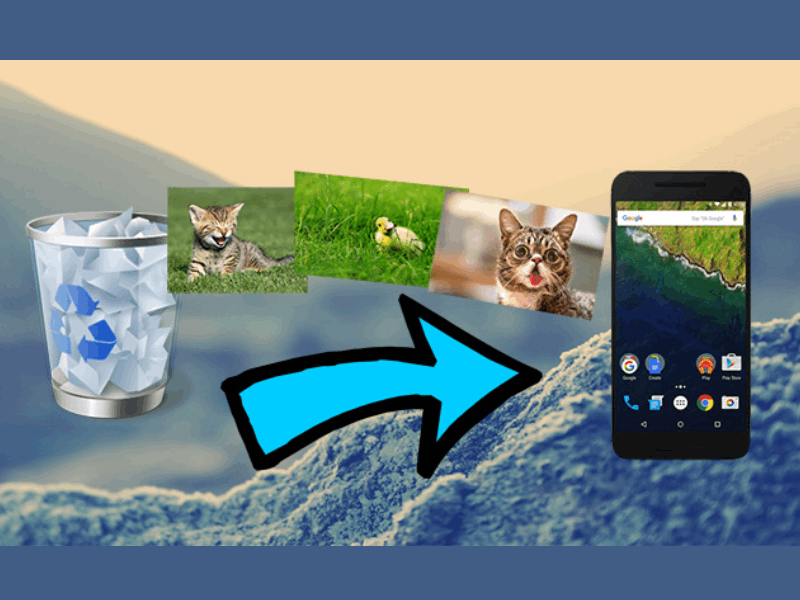 After a Dig Deep scan, you can sort the list of recoverable files by size, date, name, and parent folder. Even though it is recommended that you always use the Dig Deeper mode to increase the amount and number of files you can recover, you can still use the Dig Deep scan mode to find files you accidentally deleted.
The Dig Deep scan works with all file types, gets the file names of all recoverable files, and is a good choice if you want to recover larger files like videos.
Dig Deep doesn't look for free space on your disk, and you shouldn't use it to try to recover data from a disk that has been formatted.
More About Dig Deeper Mode
As its name suggests, the Dig Deeper scan mode carefully checks each sector of your disk for recoverable data. It's much slower than the Deep Dig mode, but you'll be able to see and get much more information with this mode.
It works with many different kinds of files and has all the same features as the Dig Deep scan mode. The Dig Deeper mode works best for recovering data from HDDs that have been formatted and for users who want to get back a lot of small files, like photos and documents.
The Dig Deeper mode's biggest flaw is that it doesn't recover file names and only shows files already on the disk. This can make it harder to find the files you want to recover.
What Are the Save and Restore Scan Sessions On DiskDigger?
The ability to scan and bring back scan sessions is another great thing about DiskDigger. This means that you can scan a disk for data that can be recovered, save the scan, and get the files later without having to do another scan.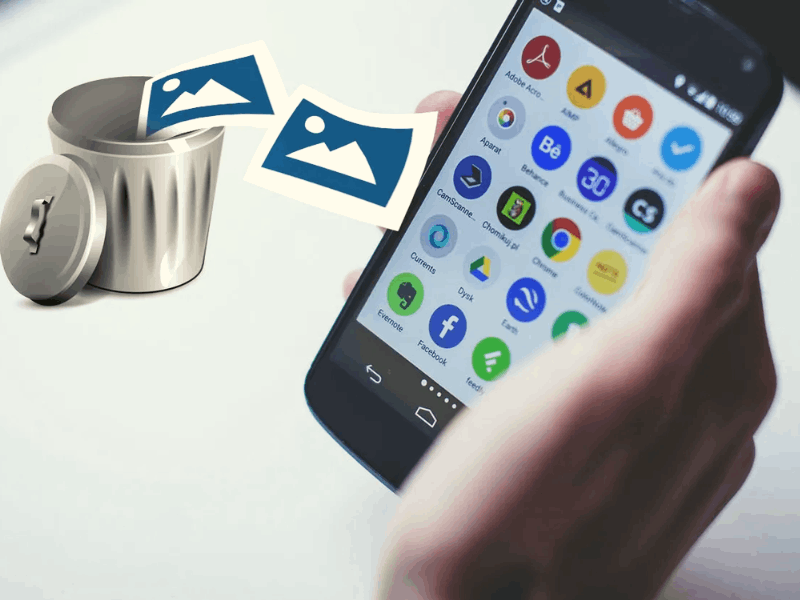 Before you recover files, you can look at them first. This includes thumbnails of image files, album art for MP3 and WMA files, icons for executable files, a list of files in ZIP archives, and text previews of documents.
DiskDigger can be used to scan images of virtual disks. But the program does not let you make your own disk images. In Dig Deeper mode, you can choose where to start the scan on the disk.
You can also make scan reports with DiskDigger. The data recovery process in DiskDigger is easy, except for the part where you have to choose and look for the files you want to get back. When using the Dig Deeper scan mode, you can't get back file names, which is a big problem regarding usability.
DiskDigger Device Compatibility
DiskDigger works with all of the most common operating systems. This includes Android, Windows, Linux, and macOS. You can use DiskDigger for free on any platform or pay to get DiskDigger Pro.
The program can also recover data from SD cards, USB drives, internal and external hard drives (HDDs), solid-state drives (SSDs), and more.
Even though Disk Digger is available for all major platforms, running on operating systems other than Windows is more challenging than just downloading and extracting the program.
Is DiskDigger Free?
On Windows and Android devices, you can get and use DiskDigger for free. If you want to recover anything from an Android device other than photos and videos, you will need to buy DiskDigger Pro.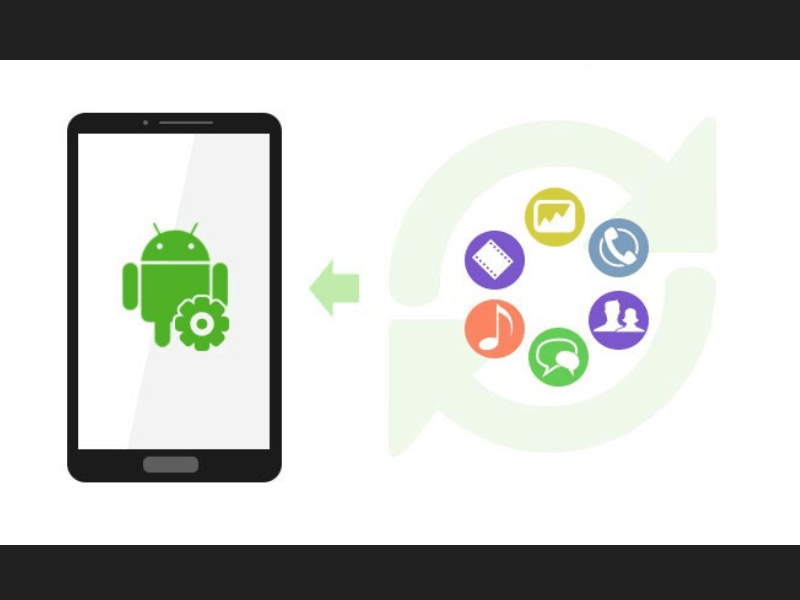 The price of DiskDigger Pro is reasonable, and after a discount, a license can be bought for $14.99. The program costs $19.99 if you don't use the discount. When you buy the premium version, you get access to its features.
For example, if you buy DiskDigger Pro for Android, you can recover all file types. The license for DiskDigger is good until the next major version of the program comes out. Users will only have to renew their licenses if small changes or updates are made.
Is DiskDigger Safe?
The tool for data recovery, known as the DiskDigger app, is risk-free. You will not be prompted to enter personal information during the app download, installation, and use. After installation, you can use the tool to recover various lost data, including files and directories.
Conclusion
DiskDigger is a good data recovery app to find your lost files and get them back. It's also easy to set up and use until you get to the screen where you choose which files to recover. This is a major advantage, keeping in mind the data recovery cost today.