Many people think they can't sing because they don't have natural talent or weren't musically gifted from birth. Surprisingly, anyone can learn to sing well, even if they think they are terrible at it.
SingTrue helps you find your inner musicality and gain control of your voice so you can become a natural, confident, and powerful singer.
Learn more about the SingTrue app's features and content below. Discover how SingTrue can teach you how to sing.
What Is the SingTrue App?
How Does SingTrue Teach People How to Sing?
The SingTrue App Modules
How to Download the SingTrue App
What Are the Advantages of the SingTrue App?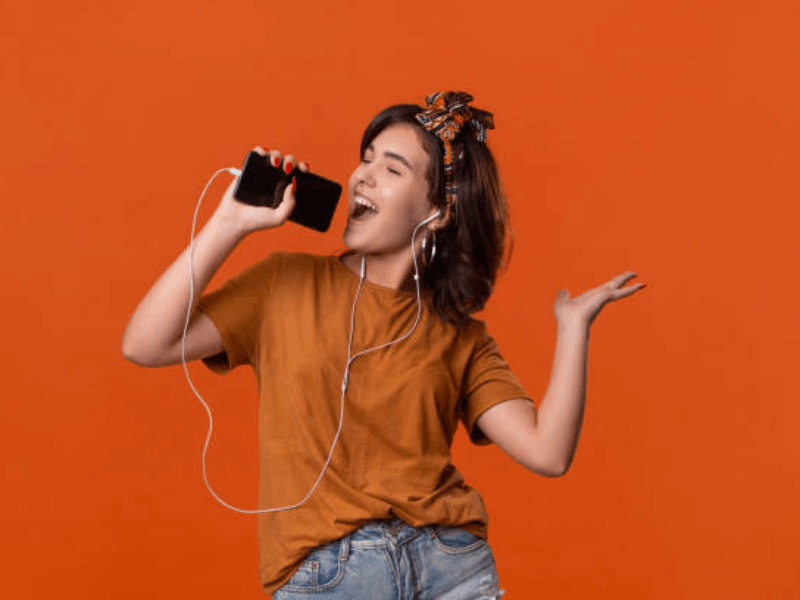 What Is the SingTrue App?
Easy Ear Training Ltd. designed the SingTrue app to prove that anyone can learn how to sing with the proper guidance. If people have always told you that you aren't good at singing, don't believe them.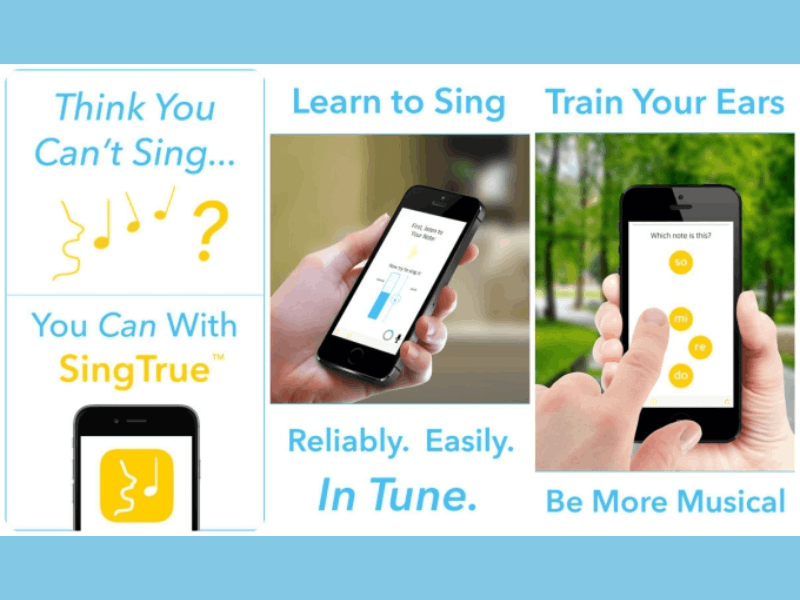 With SingTrue, you can find the hidden musical talent within you. You will feel better about yourself because constant training will help you get better at singing.
On this app, you will find more than 30 voice and ligament exercises you can do independently. The app also lets you set reminders to tell you when to practice
Here, you can train your voice, which you can do whenever it works for you. People who currently sing can also use the app before shows or concerts to do simple workouts to prepare.
Features of the SingTrue App
SingTrue helps you improve your singing voice, ears, and mind. It uses the iPhone microphone to analyze your singing and give you personal feedback. Since the microphone can capture your voice, the app can instantly analyze your performance.
You'll see how you're doing with the more than 30 exercises on the SingTrue app. If you're doing well on a specific aspect like voice or ears, the app will immediately let you know so that you can track your progress and see how your voice is improving. If you're confident enough, you can share your progress with your friends via Facebook, Twitter, or email. This way, you'll be motivated to improve your singing.
Lastly, the SingTrue app provides you with professional singers as guides. They will give you examples to listen to and easily follow, especially in training your voice and ears.
How Does SingTrue Teach People How to Sing?
The app starts with the basics of hearing whether notes are high or low and encourages you to start singing your first notes. The app needed to demonstrate good singing, so it sought the best to do this. The developers managed to persuade a great group to be the voices of SingTrue – the acappella fans among you might recognize their voices!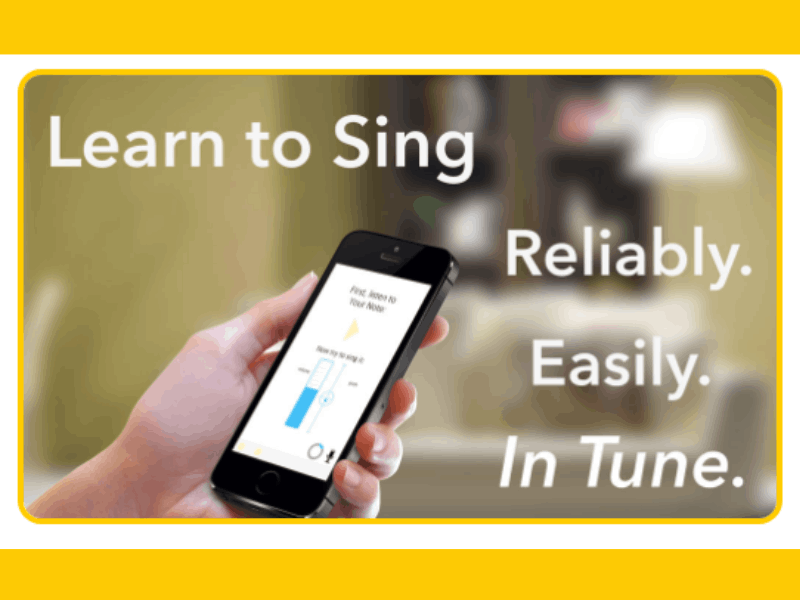 The app has sophisticated audio processing to act as your personal singing tutor, including vocal melody transcription algorithms. This audio processing allows the app to provide interactive singing exercises.
Interactive Exercises of the SingTrue App
There are more than 30 interactive exercises in SingTrue that help you learn to sing easily, confidently, and in tune. Using the iPhone's microphone and advanced signal processing, the app listens to how you sing and tells you how you can improve.
If you use the app's exercises every day for a few minutes, you will quickly begin to develop the skills to sing well. The SingTrue team believes the constant practice will help you develop your singing ability.
If you are already a musician, the app will train your voice and ears to help you become more confident, creative, and musical. The advanced exercises will help you recognize notes by ear. This will allow you to play by ear, write your own music, and improvise freely on your instrument.
The SingTrue App Modules
The SingTrue app modules contain several lessons, and tasks users must accomplish to proceed to a higher or advanced level.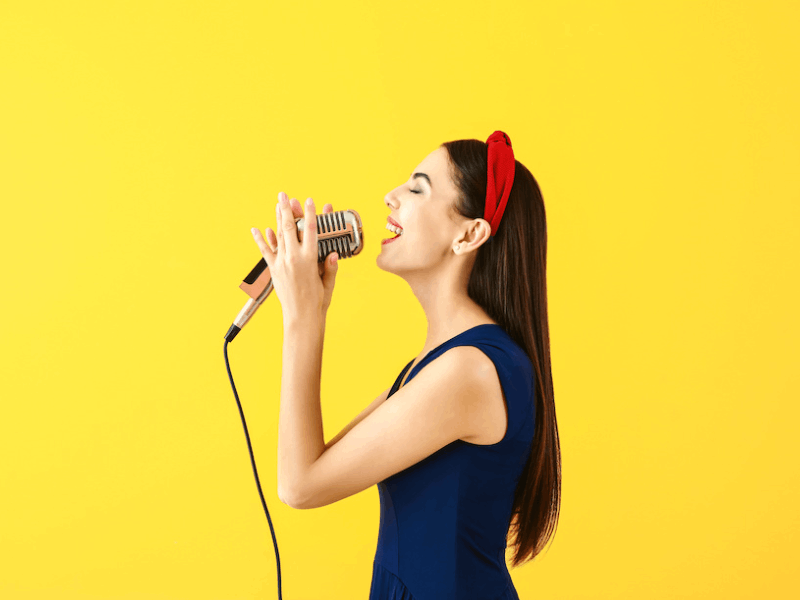 When you wish to start working on your voice, the Voice module will help you understand the concept of pitch. You'll be asked to follow the notes you'll be hearing from the exercise.
The ultimate goal of the voice exercises is to build on that skill and improve your ability to sing in tune.
The app focuses on how you can match the different notes in the scale. It does this by processing and recognizing your voice through artificial Intelligence technology. The high quality of the iPhone microphone captures your voice accurately.
Enhance Your Listening and Mindset With the Ears and Mind Modules
In the Ears module, the exercises test your ability to tell the difference between different pitches by ear. You'll get to experience which one is a higher or lower tone. This module will challenge you to precisely identify notes by simply listening to them.
Meanwhile, the Mind exercises help you overcome your nerves and sing your first note. Practicing your breathing will also train you to be calm during singing.
How to Download the SingTrue App
The team launched the SingTrue app for iOS devices, so SingTrue is only available on the Apple App Store. It runs smoothly on devices with (iOS 8.0) or later or iPadOS 8.0 (or later).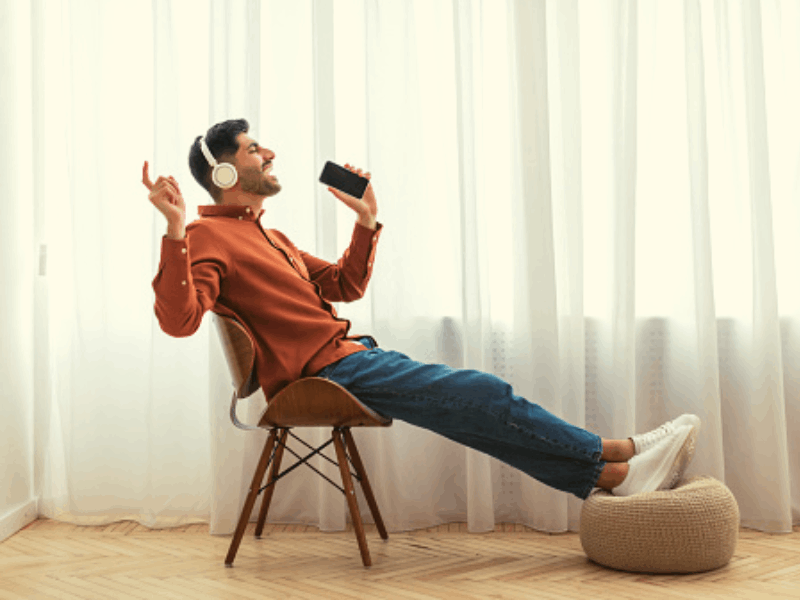 To download, go the app store and search for the app's name. Then click "Get" to begin downloading the app to your device. Once it's completed, you can press "Open" to launch the app and begin using it.
Because the team wants as many individuals as possible to be able to take the first steps toward becoming assured and skilled vocalists, they have made the application available for free download.
After that, you can make reasonably priced in-app purchases to access the more challenging exercises. This in-app item price varies but can help unlock the next stage or levels of the lessons.
What Is the Rationale Behind the Development of SingTrue?
The Easy Ear Training team found that singing was a powerful way to learn music and that people who used their voices to learn music usually made much faster progress than those who didn't.
As they learned more about "tone deafness" and how people learn to sing in tune, it became clear that the problem was never just with the ears or the voice but with both. Each one depended on the other – to sing well, you need good ears, and to get good ears, you need to start singing.
The team also found that the mentality and emotion behind singing also contributes to someone's success or confidence in their singing ability. With these focuses in mind, each SingTrue module is split into three parts – Voice, Mind, and Ears – and has exercises for each.
What Are the Advantages of the SingTrue App?
SingTrue was made to help more people find their inner voice and become great musicians on their own.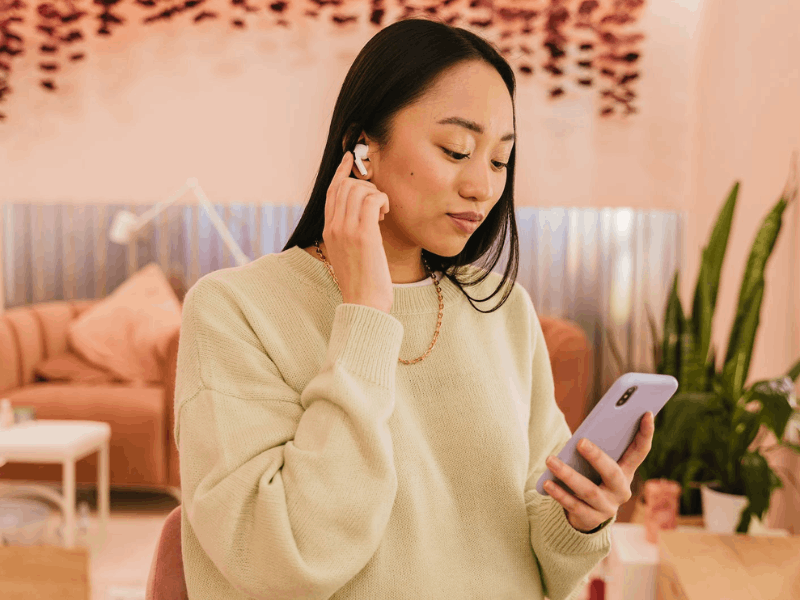 The app was based on the success of the RelativePitch ear training app, which was featured by Apple and is used by more than 200,000 musicians. It was also based on the Tone Deaf Test app, which has a 4.5-star rating on the Apple App Store and is used by more than 80,000 people.
With the noble idea of helping people become great singers, experts came up with the exercises after talking with some of the best vocal teachers in the world. After implementing the advice, tips, and feedback from these experienced singers and vocal coaches, users can be assured that they will expand their singing skills with the quality singing lessons on the app.
The app doesn't shy away from sharing the science behind their methods, and immediately explains some concepts and theories of the science and art of singing. This provides users with a clear idea of what they need to work on and the goals throughout their progression.
What Are Some of the Cons of the SingTrue App?
One of the cons of the app is that before moving on to the next level in the singing challenges, you must earn a very high score. This could be annoying, and the app might be trying to get you to use up all your lives, so you have to buy more.
If you struggle to get high scores, you might have to pay more to use the app's higher or more advanced levels.
Some people need help with how the SingTrue app looks and its accessibility. You can't rotate the screen with this app. So, people who use it on an iPad may have a hard time because they have to keep the app in portrait view.
Conclusion
Discover your innate musicality and master your voice with SingTrue, and you'll soon be on your way to becoming a powerful, confident singer. Thanks to the well-developed exercise made by vocal teachers and experts.