While it is true that learning how to play the piano should be done at an early age, there is no stopping you from learning it later on in life. In today's modern world, apps can now be used to teach you the basics of the piano. There are a lot of apps that help you learn different instruments and one of which is flowkey.
Flowkey is an app that makes learning the piano a lot easier. It incorporates fun and learning and allows you to play the basics as well as your favorite song. The app works much like a real piano but with more features.
You might wonder how a mobile app can help you learn how to play the keyboard, find out with the article down below.
Discover a New Way to Play the Piano
Start Learning How to Play
Develop Correct Techniques With Tutorials From the Experts
Reach Your Goals with Step-By-Step Instructions
Check Out How You Can Become a Pro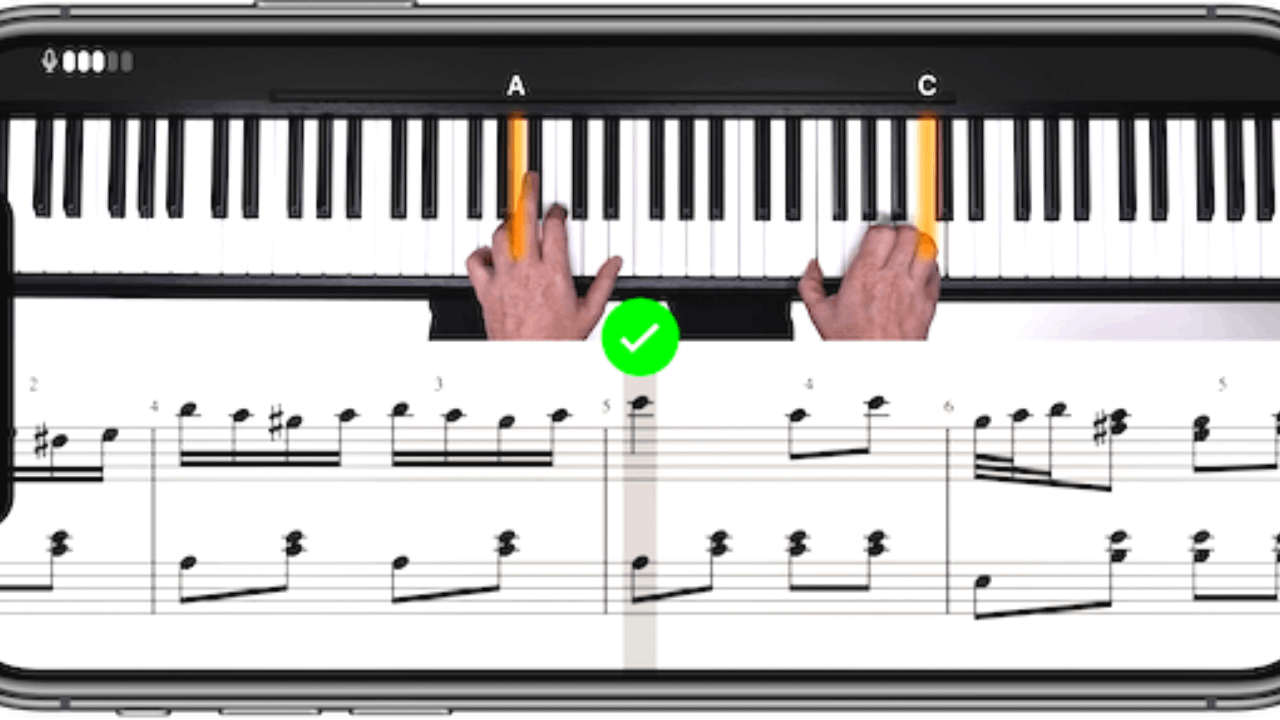 Discover a New Way to Play the Piano
Learning how to play the piano does not always mean that you have to start young. While there are a lot of benefits in starting at a young age, adults can still enjoy playing the piano, especially with flowkey.
Flowkey is an app that lets you play your favorite song and learn how to play the basics of the piano. There are hundreds of songs ranging from pop to classical available for you to learn.
You'll start with the basics and work your way through a course. You'll be taught how to position your hands, learn the notes and how to play them, and move on to other lessons until you can play the song of your choice.
You can then practice on your own until you become a master at playing the piano.
Here's How You Can Download the App on Your Mobile Device
To download flowkey on your mobile device, you can search for the name of the app either at the Google Play Store or the Apple App Store, depending on your device.
Tap Install or Download to download the app and wait until it is fully installed. Tap Open to launch and start using the app.
Make sure that you also link your preferred payment method beforehand if you wish to subscribe to the premium version of the app. You can also install the app on your other devices and link them together.
Start Learning How to Play
Once you have downloaded the app, all you need to do next is launch it to start using flowkey. You will be asked a few questions before you can start using the app.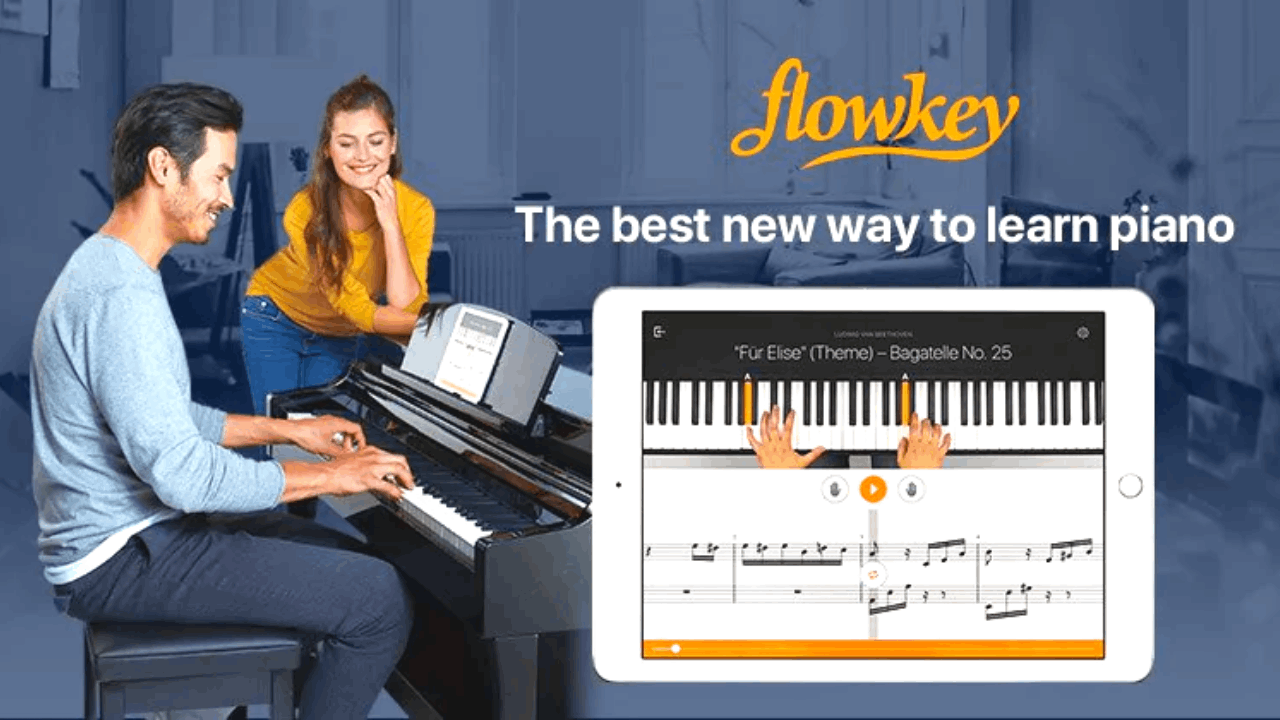 These questions will ask you about your experience playing the piano and the type of piano that you have. This will help the app determine whether you should start from scratch or jump into the more advanced course to save you time.
If you still wish to start from the beginning, you are always free to do so. You will then be asked to sign up either for the free version or the premium version, which we will tackle more in a separate section.
After that, you can watch a few short videos on basic music theory and learn the history of the instrument and a few other basics. This will help you familiarize yourself with the usual terms used in each lesson.
Discover Different Playing Modes
Apart from lessons, there is another way to help you learn how to play the piano on flowkey. You can play along with a feature that helps you improve and can even make the process of learning much faster. Playing Modes are available to help guide you as you play the song.
It is a bird's eye view of the piano alongside a pianist. All you need to do is follow which key is being played until you get a good grasp of the song. There are three different types of Playing Modes which are Wait Mode, Slow Mode, and Fast Mode.
Wait Mode picks up the notes and allows you to play the song at your own speed. This is highly advisable for new learners. The Slow Mode slows down the song so you can easily pick it up, and the Fast Mode increases the tempo, which allows you to practice the song.
Develop Correct Techniques With Tutorials From the Experts
Piano lessons can be very difficult to grasp, especially if you do not have any experience. Adults can also experience difficulty since they do not have the proper training during childhood.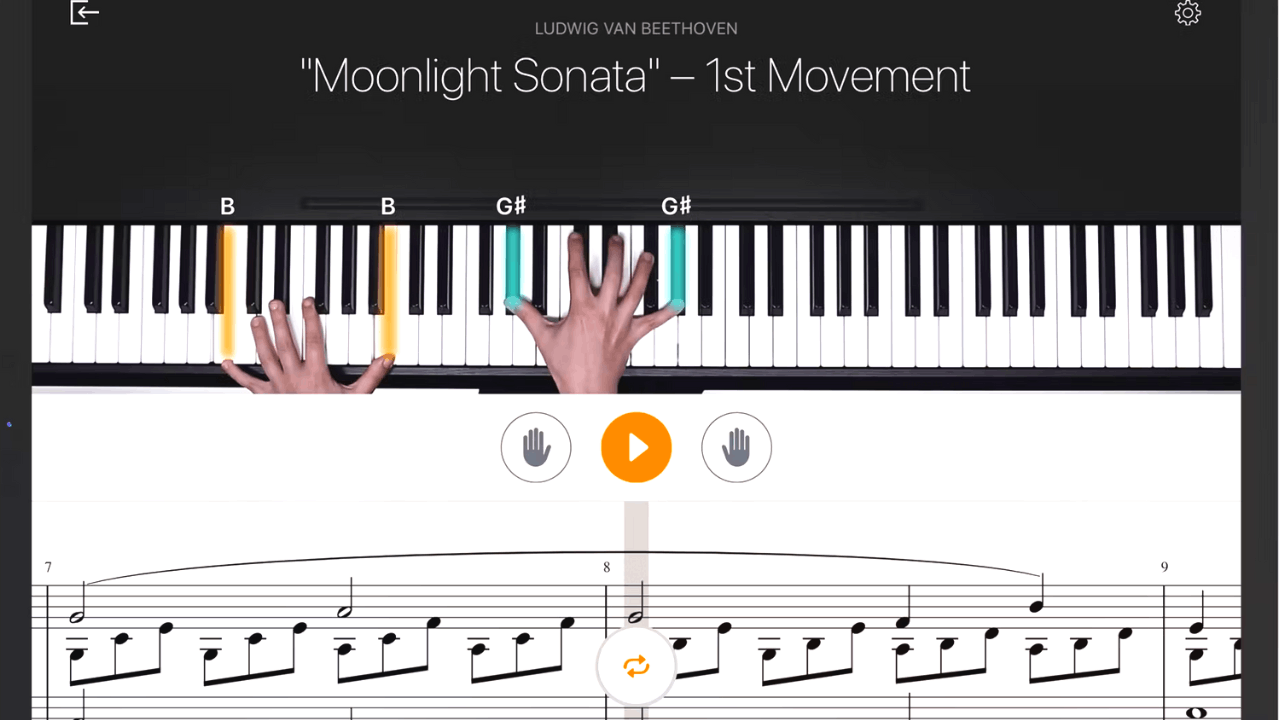 While it can be difficult, it does not mean it is already impossible for you to learn. This can be resolved through the use and development of proper techniques.
Flowkey offers lessons that provide you with all the best techniques to help you learn the lesson as quickly as possible. The app features high-quality video tutorials that you can follow to achieve the proper technique.
You can go through the tutorials again and again until you are ready to play the song of your choice.
Find the Right Song for Your Level
Once you are done with the tutorials, you can have some fun playing the songs you like. Each song will have different categories depending on the level of difficulty. The levels include Beginner, Intermediate, Advanced, and Pro.
It is highly recommended that you start with the Beginner level first and see how you can start to learn more about playing the piano. This will teach you how to read sheet music.
Advanced level will try to learn more about new pieces. For those who want to have the original arrangement, the Advanced level should be your go-to level as well. You can then test the skills and techniques that you have learned by choosing Pro.
Reach Your Goals With Step-By-Step Instructions
The tutorials provide the basics but the lessons are where you'll surely learn how to play the piano.
Each lesson has step-by-step instructions with many other details, so you won't get lost along the way.
The lessons are created by experts in the field, so it is easier for beginners to grasp the different concepts and techniques.
Get Immediate Feedback After Playing the Song
One of the best features of flowkey is the immediate feedback from mentors. After taking a lesson, you will be given a test to gauge your learning.
You will need to record a clip of you playing the song and upload it on the app. A team of experts and your mentor will then review the clip and provide you with feedback after 24 hours.
You'll receive all the constructive feedback, including what you did well and what are things can be improved with your style and technique. Make sure you upload the best possible version so your mentors can provide the best feedback.
Check Out How You Can Become a Pro
As mentioned above, there is a free version of the app that has all the features, but if you truly want to have the best lessons you can unlock the premium version of flowkey.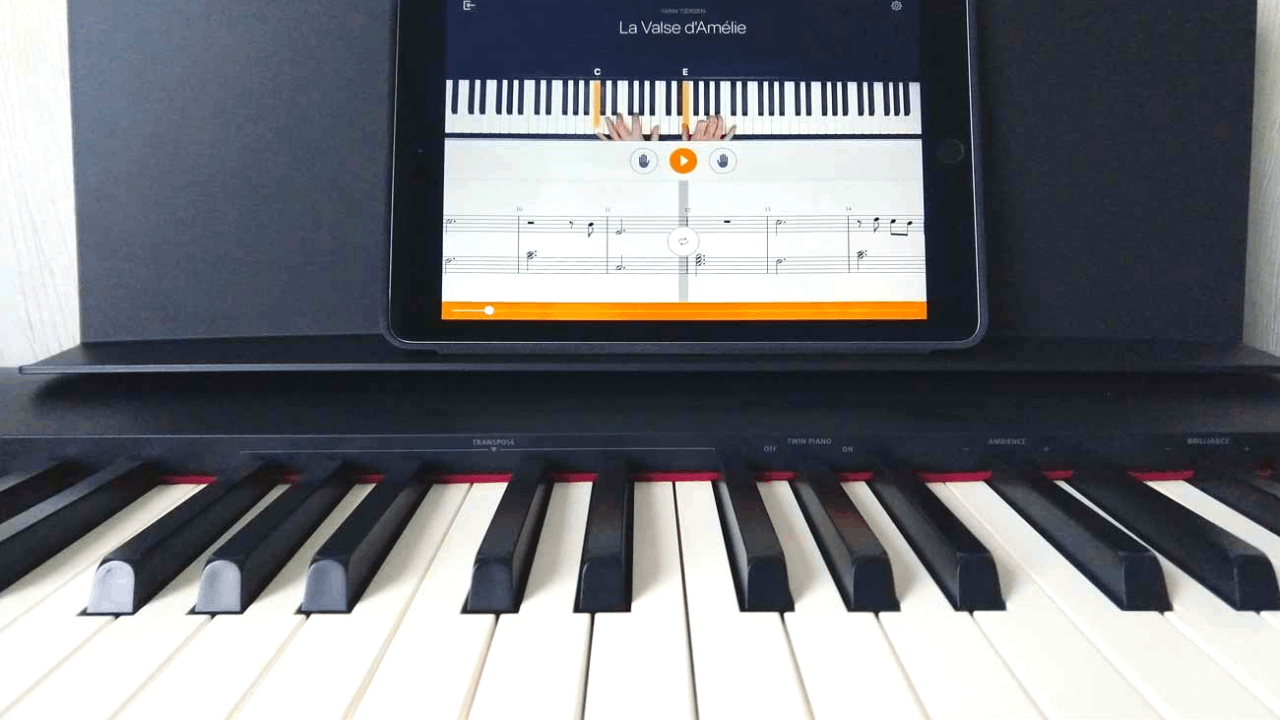 Get full access to hundreds of songs, including all the popular ones. You also get all the different content and lessons immediately when you subscribe to the premium version.
This is a great option for those who want to speed through all the lessons and learn the advanced techniques as fast as possible.
Aside from that, you can also access flowkey on different mobile devices that you have installed the app.
How to Subscribe and How to Cancel
The flowkey Premium subscription options include a one-month subscription for $19.99, six months subscription for $83.99, and a year's worth of subscription for $119.99. Remember that these rates are for the US only, and prices will differ from one region to another.
Your payment will be charged to your preferred payment method and automatically renew if you do not cancel your subscription. If you wish to cancel your subscription, make sure to do it before the end of the subscription period.
Go to Account Settings on the platform and cancel your subscription by turning off the auto-renewal option. Even if you cancel your subscription early on, you will still gain access to all the premium features until the last day of your subscription period.
Conclusion
Flowkey offers a great app for beginners to learn how to play the piano. All of its features provide the lessons and techniques to learn and even improve your skills.
With its simple user interface, quick and easy-to-learn lessons, and other features that make learning more fun. It is no wonder why flowkey remains one of the top apps in this category.