Do you have a mobile device that you've been using for a few months now but these days it seems to be lagging? Chances are, you might have issues with performance, or worse, malware. If this is happening to you, you need an app that analyzes your device and helps clean out any the issues on your phone.
CCleaner is the best cleaner app on the market today that takes care of all the performance and battery issues on your phone. The app analyzes what is going wrong with your device, and gives you the option to further clean your system and get rids of the unwanted files that clog up the system.
If you want to know more about the CCleaner app and how to download it, check out the article below.
Boost the Performance of Every Device
How to Use the CCleaner App
Optimize Storage Space and Clear Out Junk
Is It Safe to Use CCleaner to Clean Your Phone?
How the App Increases Battery Life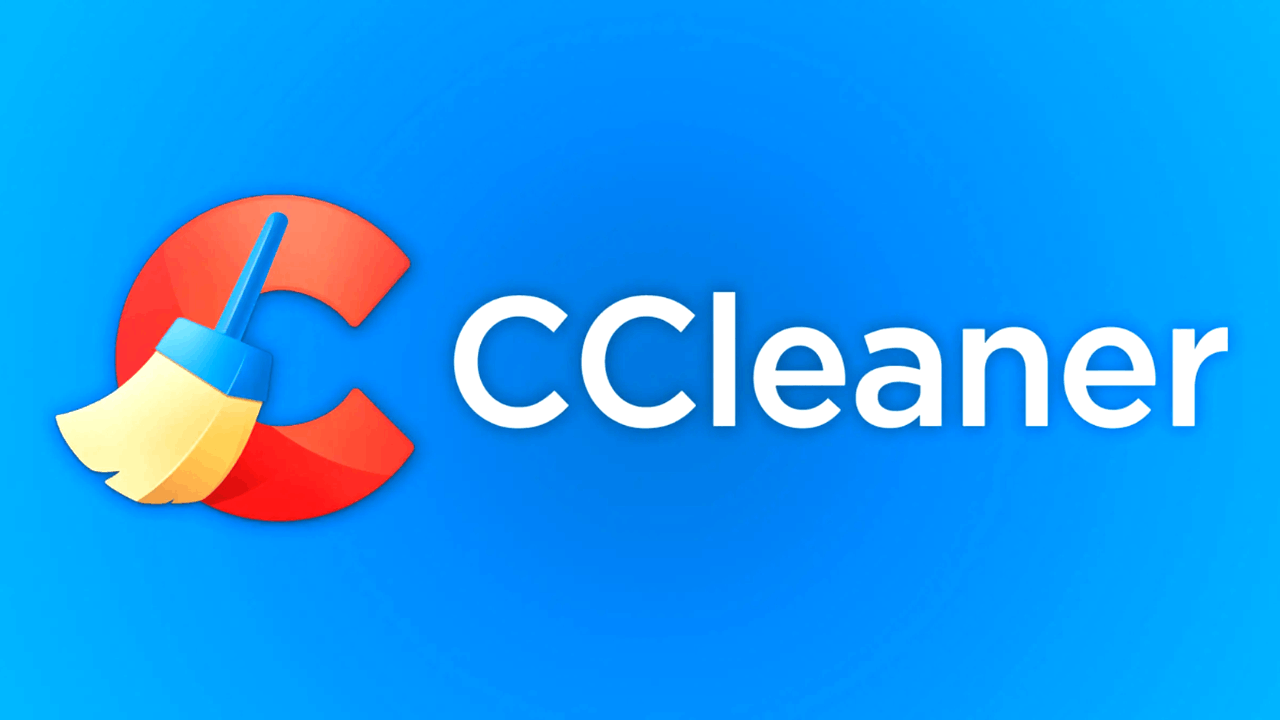 Boost the Performance of Every Device
If you notice that your mobile phone is getting slow, chances are, certain applications might be taking up a lot of space. This can be very annoying especially if you want to use your phone for an emergency and you can't load a certain app immediately.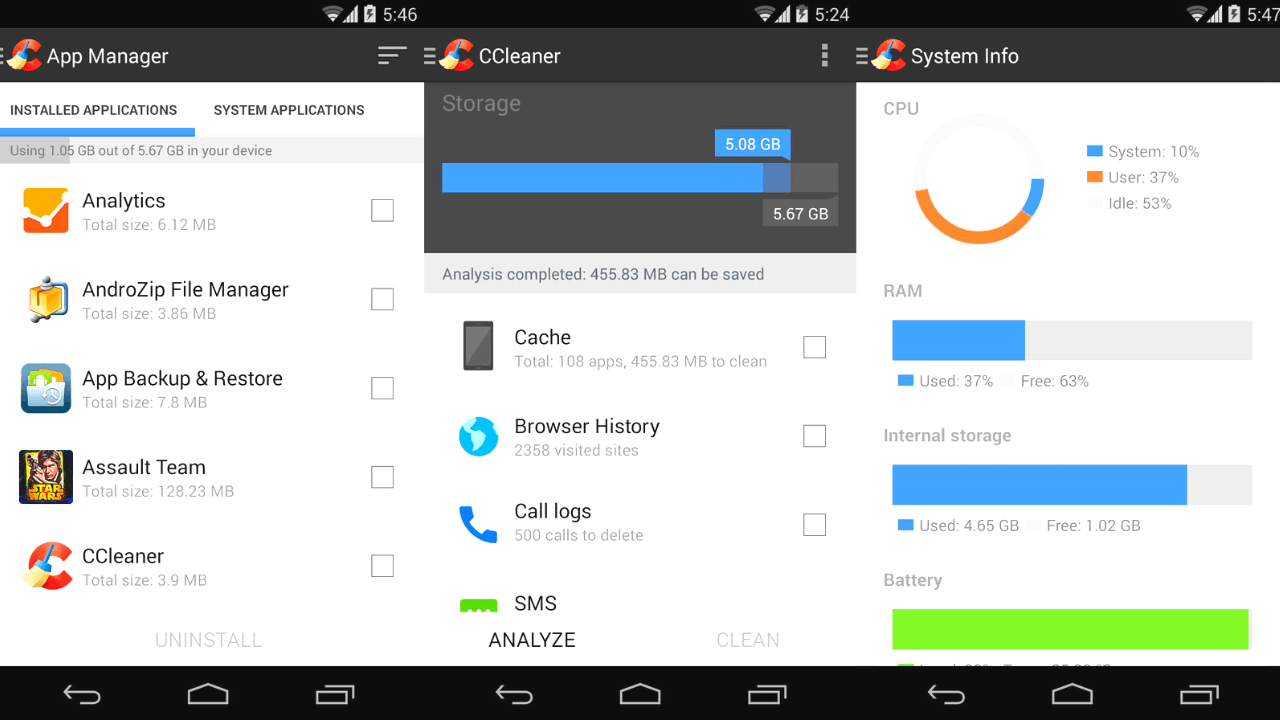 This is why you need an app that cleans up your phone and boosts its performance. CCleaner is the right app for such a situation.
CCleaner app is developed by one of the world's most popular cleaning software creators all over the world. Bringing such a powerful tool to your mobile device ensures that your entire system is monitored, cleaned, and secured.
It is one of the most powerful apps that remove unnecessary files, cleans your RAM, monitors your system, and more.
Why Your Device Needs the CCleaner App
There are a lot of reasons why we end up having a slow phone. Mobile devices tend to slow down after a while. But if you notice that it has only been mere months since you've had the phone before it started to become sluggish, it is time to figure out how to improve it.
Every time you load up an app or simply use your phone, it creates files that build up over time. These files make loading up the app much faster, but they also take up space within the limited storage space of your phone.
A regular clean-up will suffice to help maintain the performance and speed of your phone. This is why your device needs the CCleaner app as it helps clear up unnecessary files on your phone, making it much faster to use.
How to Use the CCleaner App
A lot of other cleaner apps tend to have complex options and instructions to help clean your phone and improve its performance. The CCleaner app is very easy to use and does not need a lot of complicated procedures.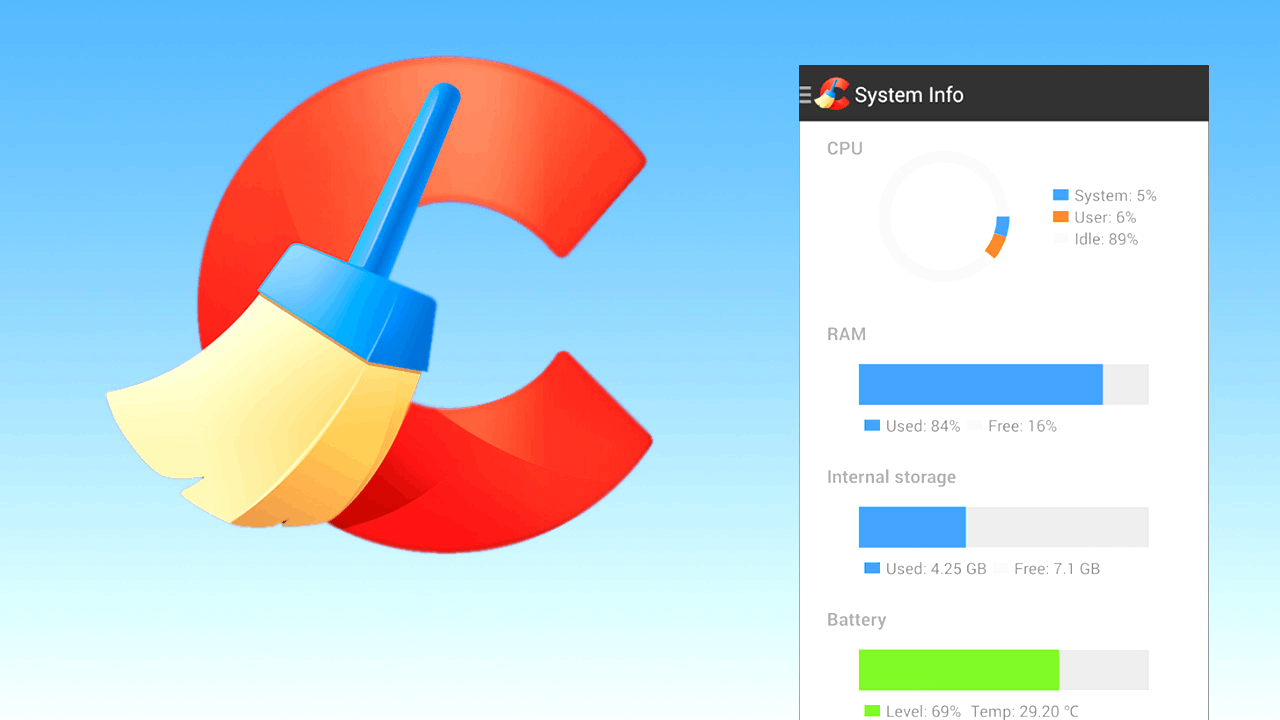 All you need to do is download the app and use it by tapping on the option that you need for your mobile device. It will automatically do the cleaning procedure for you so all you have to do is wait until it is done.
Once done, it provides you with a breakdown of what processes were performed on the device. The app also recommends other steps and procedures to help further improve and optimize your mobile device.
You can choose to continue with other procedures or close the app and get back to using your phone.
How to Download the CCleaner App
If you want to find out how helpful CCleaner is for your phone, download the app and give it a try. The CCleaner app is available for download from the Google Play Store for Android devices.
Launch the platform and search for the name of the app and tap "Install". It will begin to download the app to your device. Wait until the app is fully installed before launching it from the app store by clicking "Open" or from your device's app tray.
The app will ask for certain permissions, such as accessibility permissions, before you can fully operate CCleaner.
Optimize Storage Space and Clear Out Junk
When it comes to clearing out junk from your phone, the CCleaner app always does it the best way possible. The app analyzes the storage space on your device first and scans it for trash files and other junk that take up space.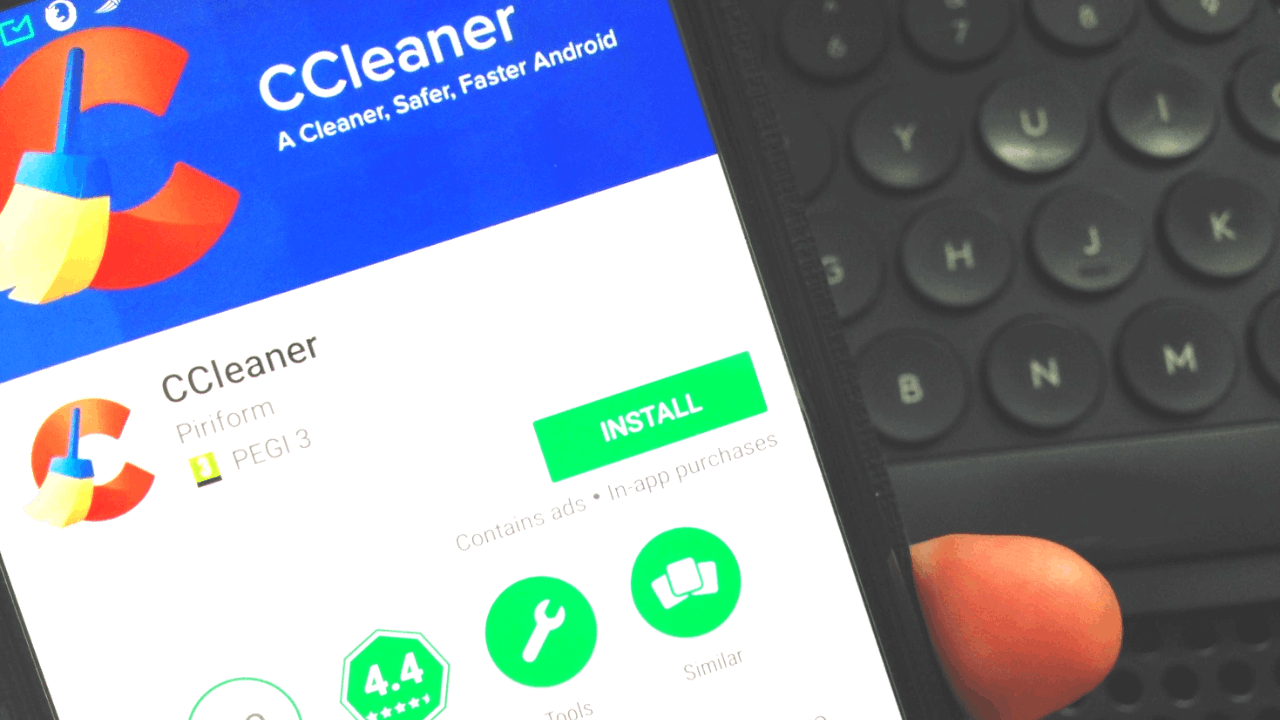 It will then optimize valuable space within your phone and provide you with an easy option to remove unwanted files.
The app also offers you the choice to uninstall apps that are not regularly used that take up a lot of space on your phone.
Clearing all the unwanted junk on your phone, especially those that are already obsolete and residual files from other apps, makes more space for more important files, apps, and data on your phone.
Remove Old Files and Optimize File Sizes
CCleaner is a great software cleaning app that removes unnecessary files that take up space within your phone. The great thing about using this app is that it scans your entire system and creates a list of things that you can remove safely from your device.
The app targets files such as old files that you no longer need or duplicate files that take up space. Another great feature of the app is that it optimizes the file size, which can be useful to use on image files stored in your Gallery.
This feature reduces the file size of photos and videos, allowing more space for your phone while not compromising the quality of the content. It is a great feature that will surely keep your mobile device functioning properly.
Is It Safe to Use CCleaner to Clean Your Phone?
There have been questions regarding the safety of using cleaning apps like CCleaner but rest assured that CCleaner is a safe app. It is considered one of the best apps to use in the market today for a reason.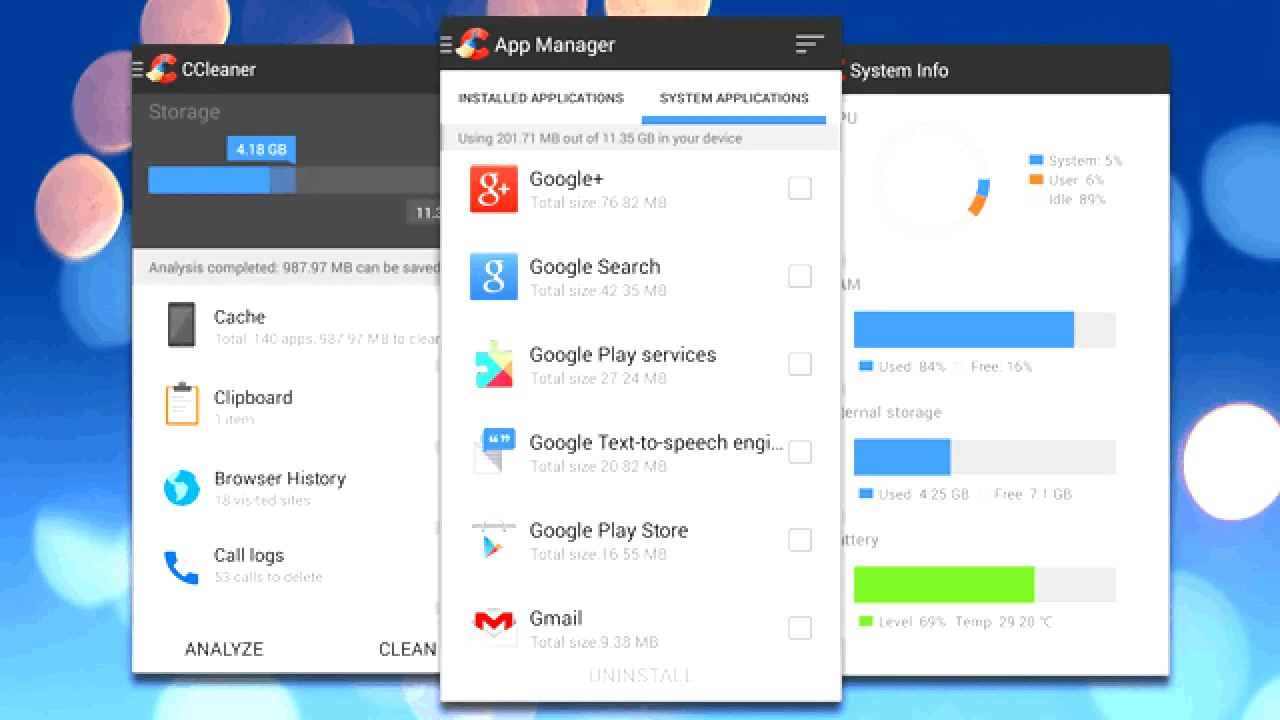 Today, there are a lot of cleaning apps that gather private information from the mobile devices they're stored on. This can be very harmful and there are even some that install malware on your phone.
The mobile version of CCleaner does not install any malware on your phone if you download it from a legitimate platform like the Google Play Store.
This is why it is important that you always download the app legally to prevent issues like this from happening.
Monitor Your CPU Usage
Mobile CPU usage is the ultimate reason why your phone might be running slow these days. The more apps you run on your phone, it the higher CPU usage your phone will have.
When CPU usage reaches 100 percent, you'll notice that your phone starts to heat up and run slowly since it cannot cope with all of the processes that are running. Let CCleaner help by checking the CPU usage of your phone.
This will give you an idea of how close you are to the maximum CPU usage and allow you to take action by closing apps. The app also monitors your RAM usage as well as your phone storage space.
How the App Increases Battery Life
Do you know that high CPU usage and junk files also create an issue with your battery life? Every time you load up an app, it takes a lot of battery power and when you have a lot of apps running in the background that causes high CPU usage, you also tend to increase battery consumption.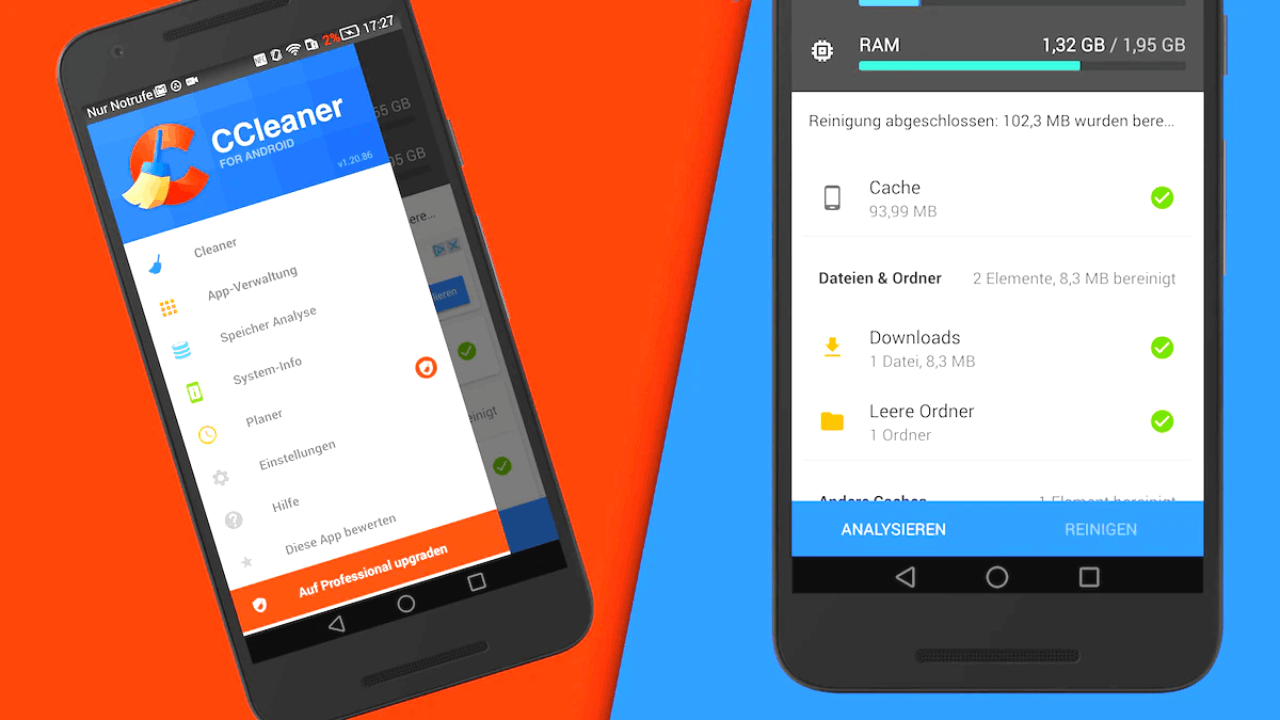 CCleaner lets you save on battery power and even improve your phone battery life by lowering CPU usage and closing background apps that are still running on your phone.
This can be done through a feature called Task Killer which immediately stops all the unnecessary tasks that are running on your phone with just a tap.
CCleaner also has the App Hibernation feature which stops apps from running in the background unless you use them. This helps you speed up your device and prolong the battery of your phone.
Check Which Apps Have an Impact on Your Device
Certain apps have a great impact on the performance of your device. There are a lot of apps that consume space and have high usage whenever you launch them. These apps often drain your phone's battery faster if they are running in the background.
CCleaner analyzes the impact of each app that you install on your device so you'll know which ones take up a lot of space, and usage, and consume a lot of battery power.
It also lets you know which app consumes most of your mobile data. This helps you discover which app is draining your phone of power so you can either uninstall it or close it when not in use.
Conclusion
If you're looking for a cleaner app, always make sure that you consider the safety and security of your phone. This is why the CCleaner app is the best in the market since it offers system protection, app management, junk data management, security, and privacy as well as performance-boosting options. Check out the CCleaner app today and discover the difference.