If you are a freelancer, or you have your own business, a website is essential for marketing your services and interacting with your customers. A webster, however, needs to know different tips and tricks when building their website in order to maximize results.
If you are looking to build your own website, you need to understand the key aspects of having an engaging business interface. Content is not the only key factor – there are plenty of other things that are equally important.
Read on to discover the best tips for how to build a website. Let's get started!
Consider the Domain Name
This is where your website starts – the domain name, or its website address. This is the first point of contact with your website. It also makes the first impression on the customer (hopefully, a good impression).
It is also important for search engine optimization (SEO). As a result, you need to consider some key tips when choosing your domain name.
The name needs to be easy to spell, and you should avoid made-up names. The domain should also be short and easy to remember.
When it comes to the extension, choosing a popular one, such as .com, is the best option, unless another one is more appropriate (.edu, .gov, or .org). Other tips to create a great domain name include the following.
Avoiding hyphens and numbers
Have a broad brand name
Make it memorable
Ensure there is no other similar domain name by searching beforehand
Use geolocation if applicable (i.e., NewYorkHomeDesign.com)
Choose a Good Host
The website hosting provider is the company that will make your website available on the internet and that stores its content. Hosting services range from $2 per month up to $100, depending on what type of service you go for.
Most, if not all, service providers will offer you a discount if you pay per year instead of opting for monthly installments. Some great service providers include Bluehost, GoDaddy, Dreamhost, and SiteGround.
Choose Your Content Management System
The content management system, also known as CMS, is a software program that will help you create and manage your content.
A good program allows you to add content to your site and maintain it, and you shouldn't need much technical know-how to do so.
The world's most popular CMS is, of course, WordPress. It comes with endless plugins to help you manage your website, it is free of charge, and you can install it in only a few steps.
Clear Business Description
The next step to building your own website is to choose a clear description of your services or business.
If possible, visually represent your services or products and include an "About Us" page in a visible area on your website, such as the main menu and footer navigation menus.
Focus On Your User Interface
The first element your customers or potential customers will see is the website user interface. Thus, it is crucial to ensure that it will leave the most positive impression possible to convert them into loyal customers.
In order to do so, you should consider the following aspects.
Graphics need to be beautiful, with fonts that are easy to read
Compress and optimize graphics for quick loading
Use competitors' design and optimization elements to improve your website
Research the target audience and see what they usually look for in a website in your niche or market sector
Have a consistent website design
First Steps Towards SEO
SEO refers to a set of clear practices that you should implement in order to ensure that search engines find your website and rank it appropriately when users look something up.
The better the design and content are, the higher your website will rank on the results page. Some examples of SEO practices include the following.
Keywords
Fast loading
Mobile-friendly website
High-quality external links
Numerous positive reviews online
Use internal links
Use social media to link to your website
Search Engine Optimization is crucial, but it is also an on-going process. This can make the difference between displaying your page on the first results page, which will result in free traffic to your site, or showing up on the 300th page, which means no traffic.
If you would like to learn how to improve your website with Google Page Insights, take a look here.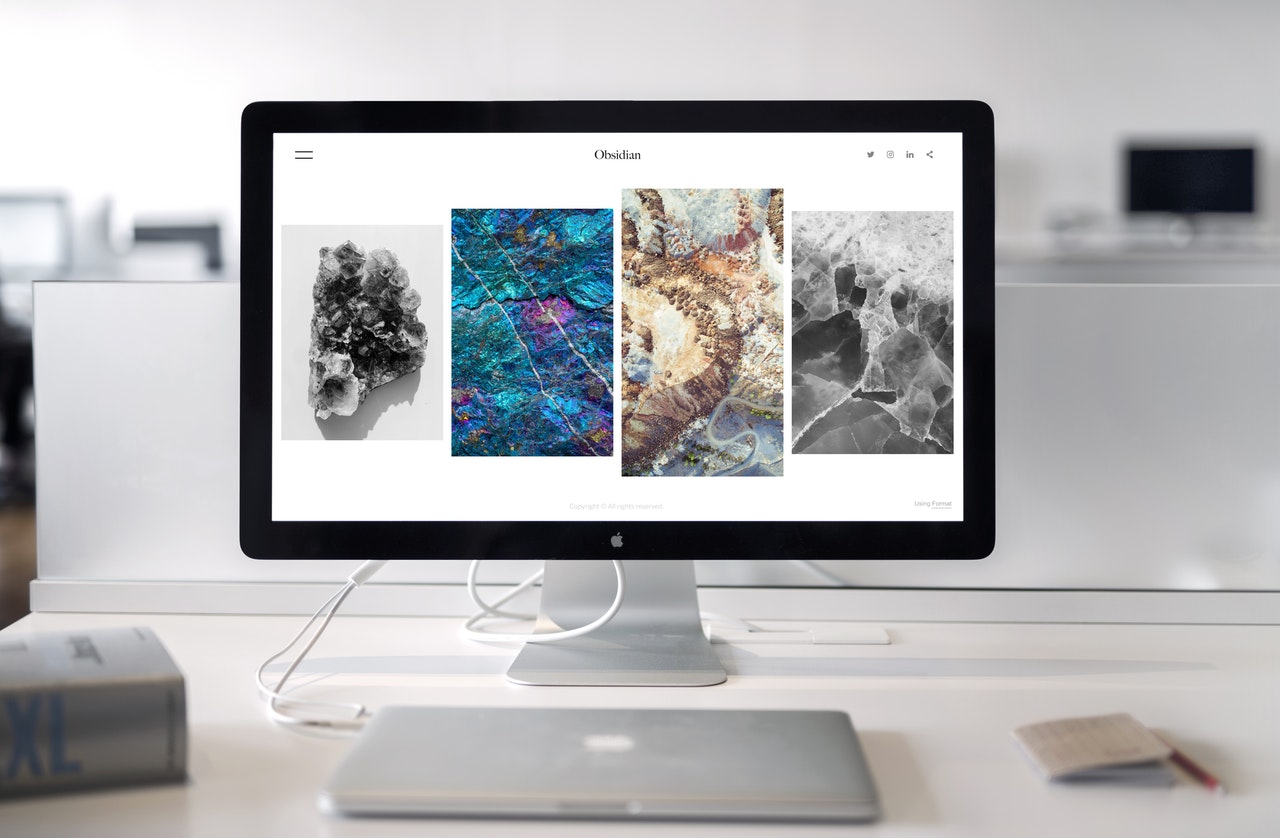 Summary
Nowadays, building a website is quite straightforward. With numerous free software programs online, you do not require any advanced technical know-how to build a website and increase online presence.