Even though crochet is centuries old as a craft, it is certainly not out of fashion. However, the craft has gotten an update, with crochet designers in the modern day making use of cutting-edge gadgetry, such as specialized software for cell phones, iPods, and tablets.
You can even use technology when you want to learn how to crochet. The Crochet Genius app will help you with the basics of crocheting with its video lessons. Learn more about the Crochet app's features, cost, and content below.
What Is the Crochet Genius App?
How Can You Get Started with the Crochet Genius App?
What Tools Are Available on the Crochet Genius App?
How Can You Utilize the Pattern Creator Tool?
Video Tutorials on Crochet Genius
What Is the Community Feature of the Crochet Genius App?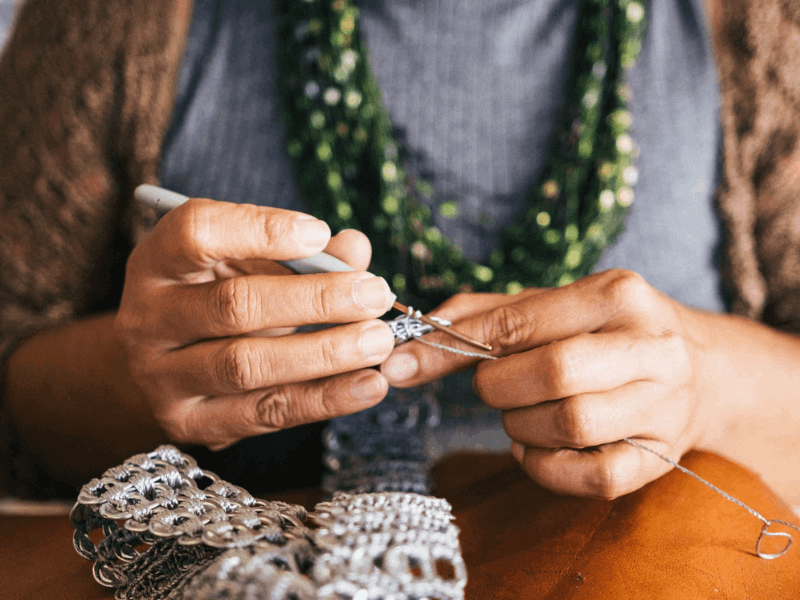 What Is the Crochet Genius App?
Crochet Genius claims it is the best crocheting app to guide you to learn how to crochet adorable amigurumi and accessories. It offers video tutorials for users to learn about the basics of crocheting.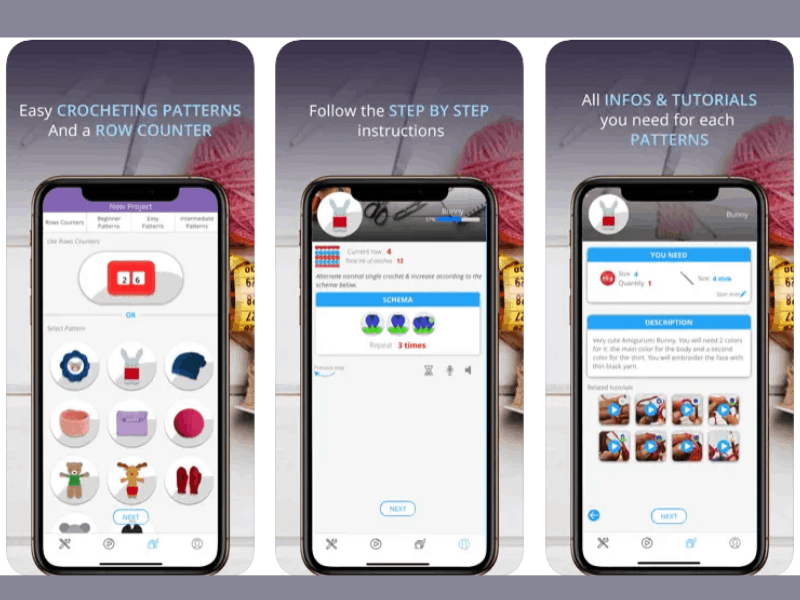 Some tools can help users with their crochet projects, so they do not need other external tools. All of your crocheting guides are available on the Crochet Genius app. You can also interact with other users through its Community feature.
The Crochet Genius is free on the Google Play Store and Apple App Store. It only must be downloaded on AndroidOS 4.1 (and up) and iOS 9.0 (or later) devices.
Is Crochet Genius Free?
You don't have to pay for the app when you download it, but if you want to sync your projects on other devices, you can pay $7.99 a year to get a premium subscription for Crochet Genius.
This price is for people who live in the United States. Depending on the exchange rate in your country, prices in other countries may be different. Your iTunes account will be charged for your subscription.
Your subscription will automatically renew in your iTunes account at the end of the term unless you turn off the "Auto-renewables" function. About 24 hours before the end of the current term, you will be charged the regular price for your subscription.
How Can You Get Started with the Crochet Genius App?
Upon installing the Crochet Genius app, you'll be greeted by its overwhelming yet organized content. The app's first impression lets you know that it is dedicated to helping you learn how to crochet with its content.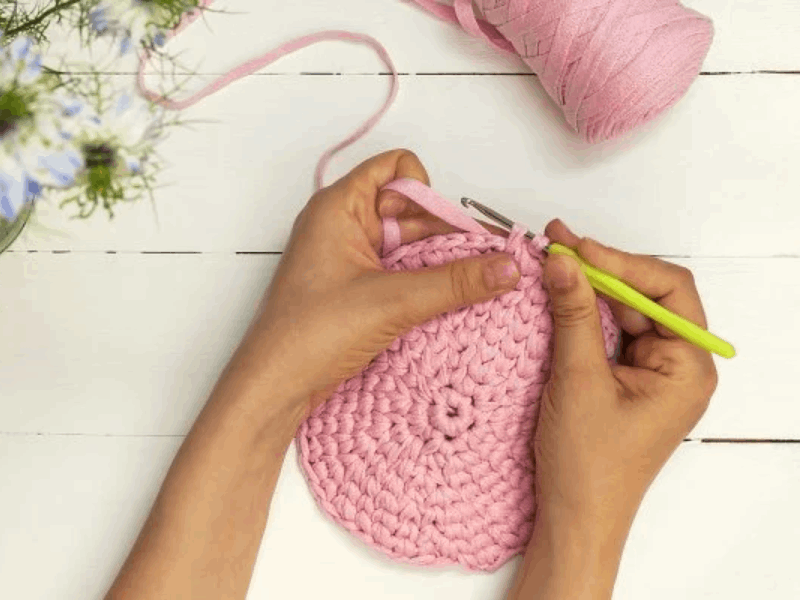 On its Home page, you'll find five main tabs – Tools, Tutorials, Community, New Project, and My Projects. For the Tools tab, you'll find all the necessary tools you need to start your crochet project.
The app lets you follow video tutorials on the basics of crocheting so that it will be easy for you to learn crochet techniques. Through the Community feature, you can also engage with other crochet enthusiasts on the Crochet Genius app.
For the New Project tab, you'll find various pre-saved patterns and projects you can follow when you decide to take on crocheting. Meanwhile, the My Projects tab lets you track all your accomplished crochet projects.
How Can You Create an Account on the Crochet Genius App?
When you're done exploring the app, you may create an account on Crochet Genius to use its full features.
Note that you can access some tabs, such as the Toots and Tutorials, without logging in. However, the app requires you to sign in to access the New Project and Community features. For those with an account on Crochet Genius, you need to sign in with your duly registered credentials.
To register, you must provide your email on the Crochet Genius app, wherein it will also ask you to enter a username and password. Crochet Genius will prompt you to agree to its Terms and Conditions and its Privacy Policy to continue.
What Tools Are Available on the Crochet Genius App?
The first tab of the Crochet Genius app is Tools, which lets you familiarize yourself with the tools you can use while working on your crochet project. There are seven tools that Crochet Genius offers.
Swatch Adapter
Glossary
Pattern Creator
Units Converter
Needs size / Wool size
Distribute Increase & Decrease
Yarn Converter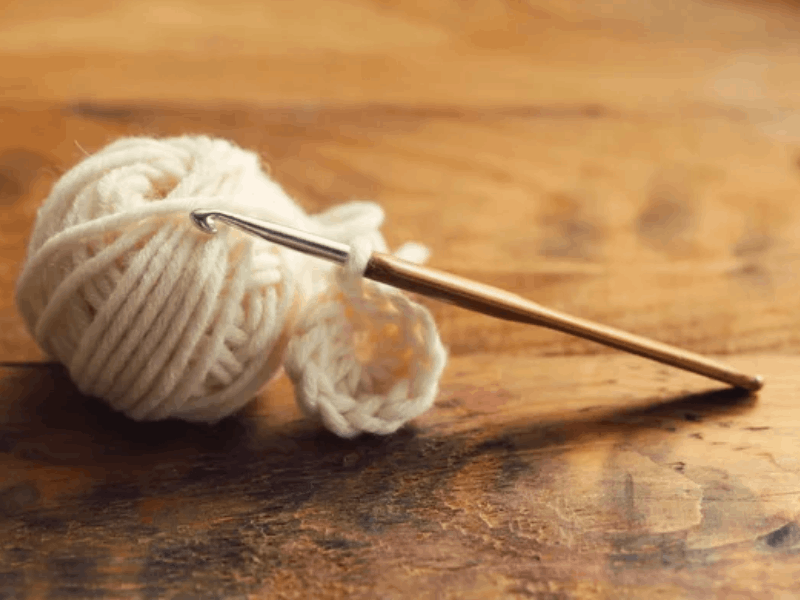 When creating a project, you can utilize the Swatch Adapter tool to identify the needed swatch. With this tool, you must fill in the necessary details, such as the number of stitches and rows.
The Glossary primarily focuses on the abbreviation usually used in crocheting projects, especially if you're watching tutorials. The Crochet Genius app does not only cater to English users, as the Glossary is available in French and German.
The Units Converter tool helps you convert measurements to have accurate measurements for your materials. You can convert it into meters, centimeters, inches, and yards on the Crochet Genius app.
What Are the Other Features of the Crochet Genius App?
A new feature introduced on the Crochet Genius app helps people better appreciate the user design. The app is now, by default, in Dark mode when your phone is in Dark mode. However, Crochet Genius allows users to disable the feature anytime they want.
The Crochet Genius app is available in several languages, including English, French, Italian, Spanish, Russian, Slovak, Polish, Finnish, and many more.
How Can You Utilize the Pattern Creator Tool?
The Pattern Creator lets you create your guide while doing your new crochet project. Here, you will provide information such as name, category (body part), and method (knitting or crocheting).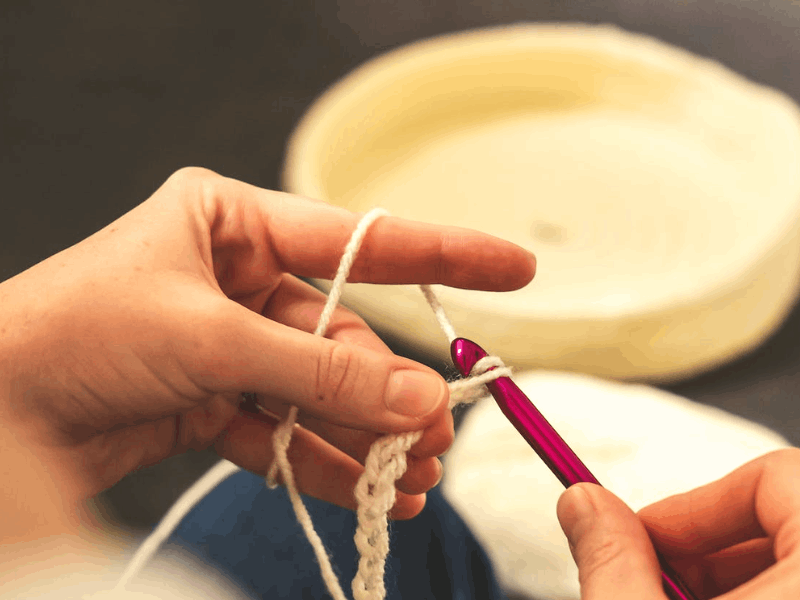 To start, you have to add the size of your pattern. Here, you'll have to select whether you're doing a project for a newborn, kid, teenager, man, woman, mixed, cat, dog, or other. You can specify the size of the project into these: XXS, XS, S, M, L, XL, XXL, and XXXL.
After that, you need to tap the Create button. You can add more information by starting on the material you intend to use. You need to specify the needle size and yarn type.
Then, you should add the techniques or kinds of knits or crochet using the Glossary. Once you have added the pattern you want to use, the Crochet Genius app will ask you to provide your goal in terms of size (rows and stitches).
How Can You Organize Your Pattern on Crochet Genius?
To organize your pattern better, it is possible on the Crochet Genius app to specify different parts of the project. For example, you can indicate a specifc stitch and row to be one way for the front part, and use a different technique for the back part.
Moreover, the Crochet Genius allows you to add specific instructions. This way, you'll be guided accordingly when working on the project. It will help you not forget your initial plan for the project because the Crochet Genius app visualizes and reminds you.
Video Tutorials on Crochet Genius
The main highlight of the Crochet Genius app is how it helps users start with crocheting basics. It was successful in doing so through the Tutorials tab. Here, you can check out different techniques and methods of crocheting.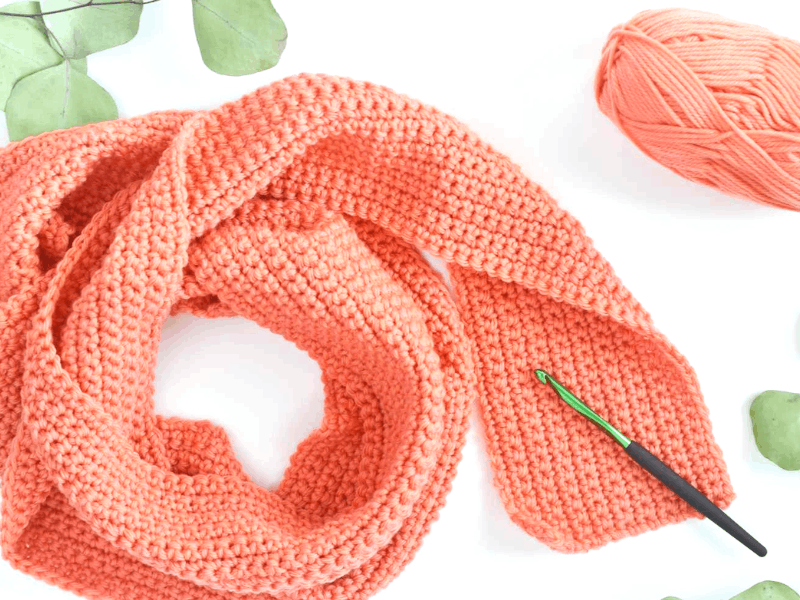 You can follow the video instructions to learn and acquire these basic skills. There are 14 video lessons you can watch to improve your crocheting knowledge. In this tab, you'll know learn how to complete the techniques listed below.
Magic Ring
Single Crochet in Magic Ring
Chain
Single Crochet
Slip Stitch
Half Double Crochet
Double Crochet
Increase
Decrease in Single Crochet
Decrease in Half Double Crochet
Star Stitch, Row ½
Star Stitch, Row 2/2
Take Back Stitches
Stop Your Work
To start learning, simply tap the video lesson you want to watch. Crochet Genius provides a video of how your fingers and yarn should be aligned or placed and your movement. You don't need to worry if you can't catch up quickly because the video pauses every movement so that you can follow.
For further comprehension, the videos have a text instruction at the bottom part of the video. In this case, you'll surely learn how to do the technique. If not, you're free to repeat the video lesson unlimitedly until you can master it.
How Can You Start a New Project on the Crochet Genius App?
When you decide on your first project, you can get started by selecting any preloaded pattern on the app or creating a unique pattern of your own. For preloaded patterns, you can choose whether you want Beginner Patterns, Easy Patterns, or Intermediate Patterns. It is best to select the Beginner Pattern if you're just starting to learn how to crochet.
For example, if you've chosen the long beanie pattern, Crochet Genius will provide you with the pattern description. Stripes are created by crocheting in the back loop of the stitches for the long beanie. When finished, you can add a pompon at the top.
The app will also provide a list of the materials needed like the yarn and needle sizes.
What Is the Community Feature of the Crochet Genius App?
Crochet Genius's Community feature helps users find friends and share the joy of knitting and crocheting.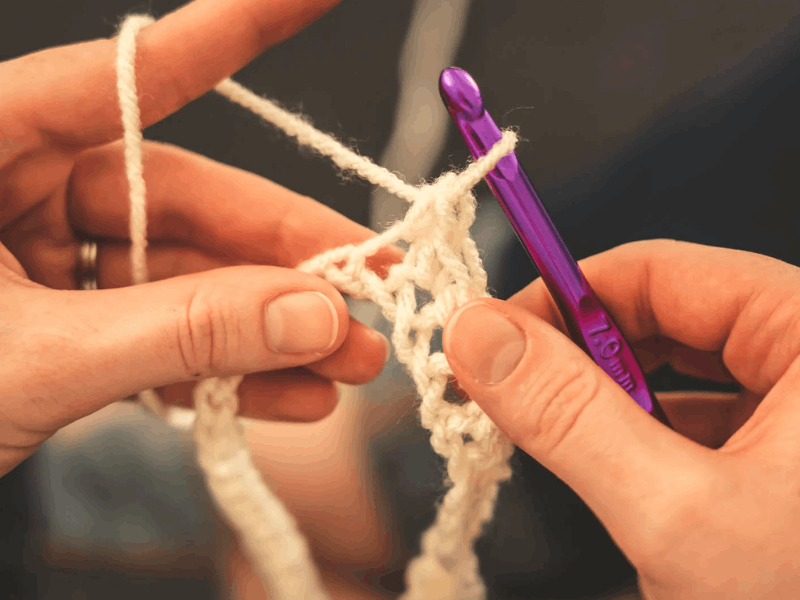 In this feature, users can find friends who can see your progress and advancement of skills. They can also check out your projects by swiping through your photos on the app. It is also possible to share your projects with friends you met on Crochet Genius.
Crochet Genius promotes the idea of helping each other to improve individual skills. With the Crochet Genius' Community forum, you can ask questions to help you solve your problems with your current project or answer other users' queries to assist them in finishing theirs.
How Can You Make Friends on the Crochet Genius App?
Like a social networking site, you can make friends on Crochet Genius by checking out other users' profiles and tapping the "Add to Friends" button.
You'll officially become friends on the Crochet Genius app if they accept your invitation. Friends on the app can freely send messages to each other through the Chats feature.
Conclusion
Crochet Genius is a great app if you're interested in learning how to crochet. Users can access video lessons on the app to master the fundamentals of crocheting.