Samsung reveals it's flagship Note devices every August, and this year the Galaxy Note 20 Ultra and Galaxy Note 20 are those phones.
The Samsung Galaxy Note 20 series features improved hardware, more efficient software, and robust specifications. This article includes everything about the latest Galaxy phone that you need to know to help you make your purchasing decision.
The Samsung Galaxy Note 20 Ultra is the new galaxy phone after its release last August 21. Next up are what the phone looks like, the main features, how much it costs, and more.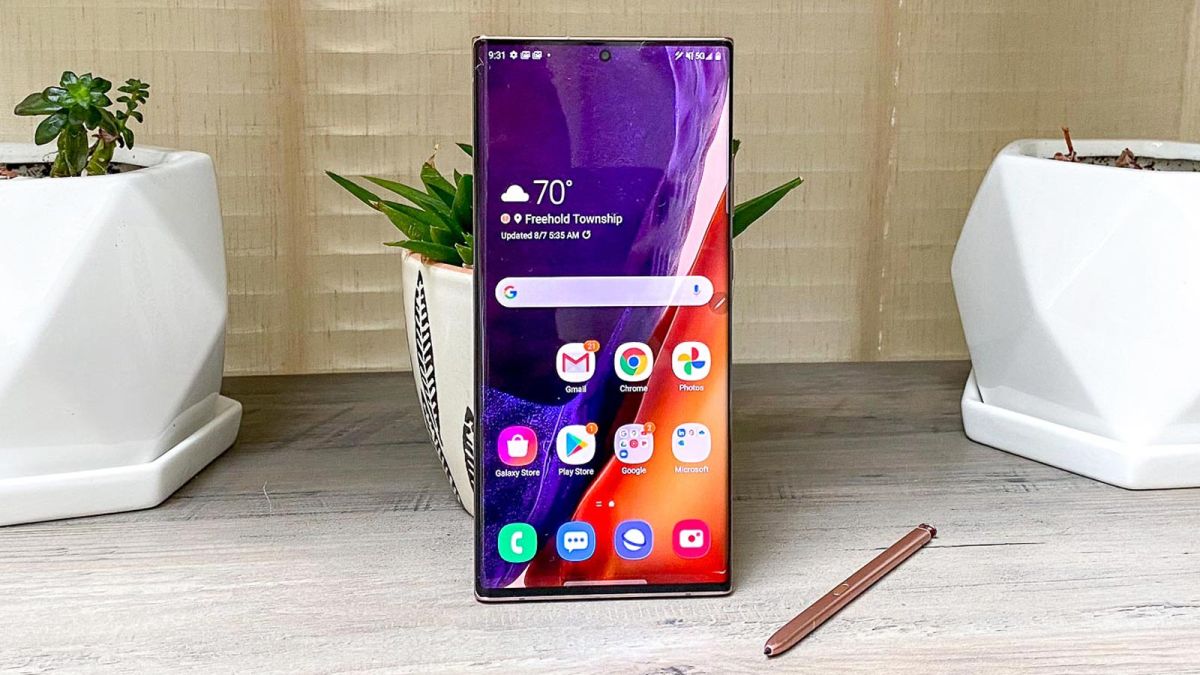 Design
It has a polished appearance, with a less glossy back glass, which also eliminates unflattering smudges. With this frost-coated glass back, the copper-toned Mystic Bronze color stands out most of all.
The new top-of-the-line Note from Samsung appears to defy the trend of curved edges outfitting phones. It holds straight up with a square frame, softened only on the left and right.
There's a big camera bump on the phone's back, but the benefit is that the 5x optical zoom functions well. Most Galaxy Note 20 Ultra cases are set to level things out, so the camera bump isn't a concern.
It also has a fingerprint sensor on the screen, which has a small invisible landing space of 9×4 mm on the bottom third of the panel, similar to Note 10 Plus. The sensor works, but it is very risky to access it with one hand on a phone this massive.
Display
The Galaxy Note 20 Ultra has the best display on any smartphone. That's generally the case for around six months of new Samsung phones before the company ousts itself with updated display tech.
Samsung has already impressed us on the S20 Ultra with a 6.9-inch 120Hz display, but the limitation here is the same with that phone: you have to pick between 120Hz in 1080p or slip to 60Hz to experience the QuadHD resolution.
Camera
The new Galaxy Note 20 Ultra features a camera able to take your extraordinary photos. It has the best Android camera phone on the market. It's due to its 5x optical zoom, 50x digital zoom, fun portrait filters, and simple-to-use camera interface.
Size
A 6.9-inch display makes the phone gigantic. Many would deem it too large for daily use, as it can be challenging to fit it into a pocket and use it with one hand only.
But, on the other hand, others would like a huge display, because it's suitable for watching videos and playing games. All this boils down to what you value more — portability or screen display.
S-Pen
The S-Pen is more versatile than ever, with features, such as audio notes synchronizing with your jotted-down notes. Students and journalists will appreciate it. The stylus also allows you to activate remote selfies through gestures, and access other shortcuts.
Cost
Samsung's Galaxy Note 20 Ultra costs $1,299. In the US, that brings you 128 GB of internal storage, which is relatively meager for power users, whereas in the UK and Australia, the base model has enough 256 GB.
Both versions have 12 GB of RAM and a microSD card slot for the built-in storage expansion. The top-tier Note 20 Ultra has an internal storage of 512 GB (again with RAM of 12 GB) and costs $1,449.
Bottom Line
The Note 20 Ultra is a great phone, but it is also costly. The thing that separates it from the rest is the S-Pen, so the Ultra could be for you if you see a lot of value in that.