The Android 10 is described as the 17th version of the Android mobile operating system and the tenth android version. It was released on September 3, 2019. Compared to other Android operating systems, Android 10 has an advanced and more powerful operating system.
The Google-made mobile operating system delivers major changes, as seen in its features.If you are using an older version of Android's operating system and you want to shift into Android 10, it is for sure that you will notice differences in how you operate it.
Before releasing this new operating system, there have been many debates, whether it can make a difference. Know more information about this latest operating system to see if upgrading is worth it.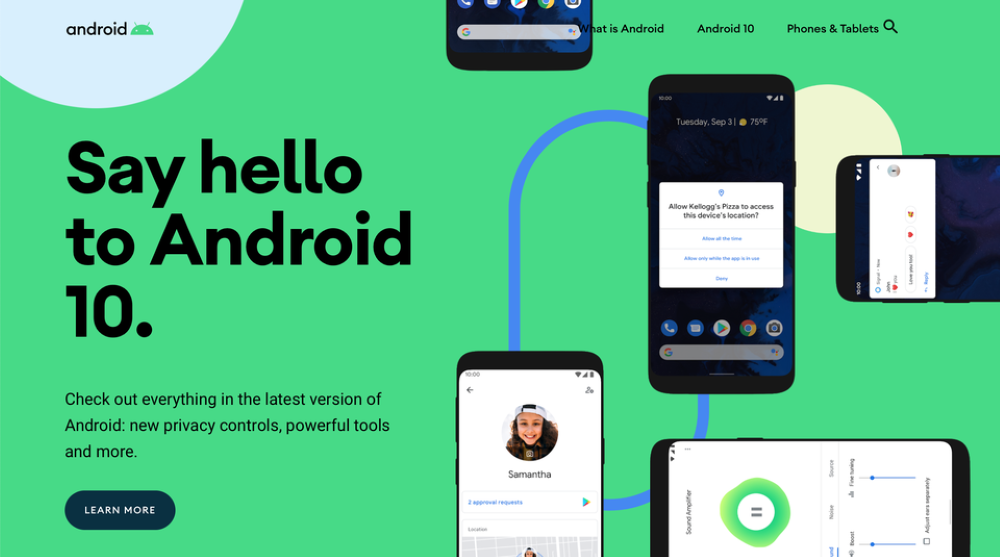 Features
1. 5G Compatibility
Android 10 has the capacity to cater to the 5th generation mobile network. 5G mobile network delivers faster download speed, low latency to avoid streaming lag, more browsing capacity, and a lot more.
Since 5G operates on a high-band spectrum or super-high-frequency airwaves, it is expected it can transmit more data faster, especially when connected on the internet.
2. Wi-Fi Sharing Via QR Codes
With the new Android update, it's easier to connect mobile phones to a Wi-Fi connection. You don't need to enter the Wi-Fi's password manually, but you'll just need to tap your Wi-Fi connection, click on the share button, then authenticate with your phone's password or a fingerprint.
It will generate a QR code where you can scan on the other phone to gain access. This option is convenient if there are two or more phones to connect to the Wi-Fi connection.
3. Hearing Aids Get Streaming Support
Those who use hearing aids can benefit from this feature. It allows the users to listen to music, watch a movie, or even receive calls on their phones with the perfect volume.
The Bluetooth option on the Android 10 is connected to the hearing aid. It helps the users listen directly to what he/she wants to hear with minimal noise from the background.
4. Wet USB and Overheating Warnings
This feature allows the operating system to detect if the USB port is wet or has an obstruction. Android 10 will display a warning that the USB port is disabled. When the charging port is wet, and you plug it in, there are higher chances that your phone will be damaged.
The system will also display a warning if the phone is overheating. These warnings are important to ensure that the phone is safely used. You can manually enable the USB port if the obstruction has been cleared.
5. Parental Controls
Android 10 allows the user to download the Family Link app in Google Play Store. This app will enable you to monitor the kid's screen. Guardians can even set a time limit or extend usage through this app.
To see what the kids are watching, the app should be linked on your phone to quickly access their devices' locations to have a sneak peek at what they are doing.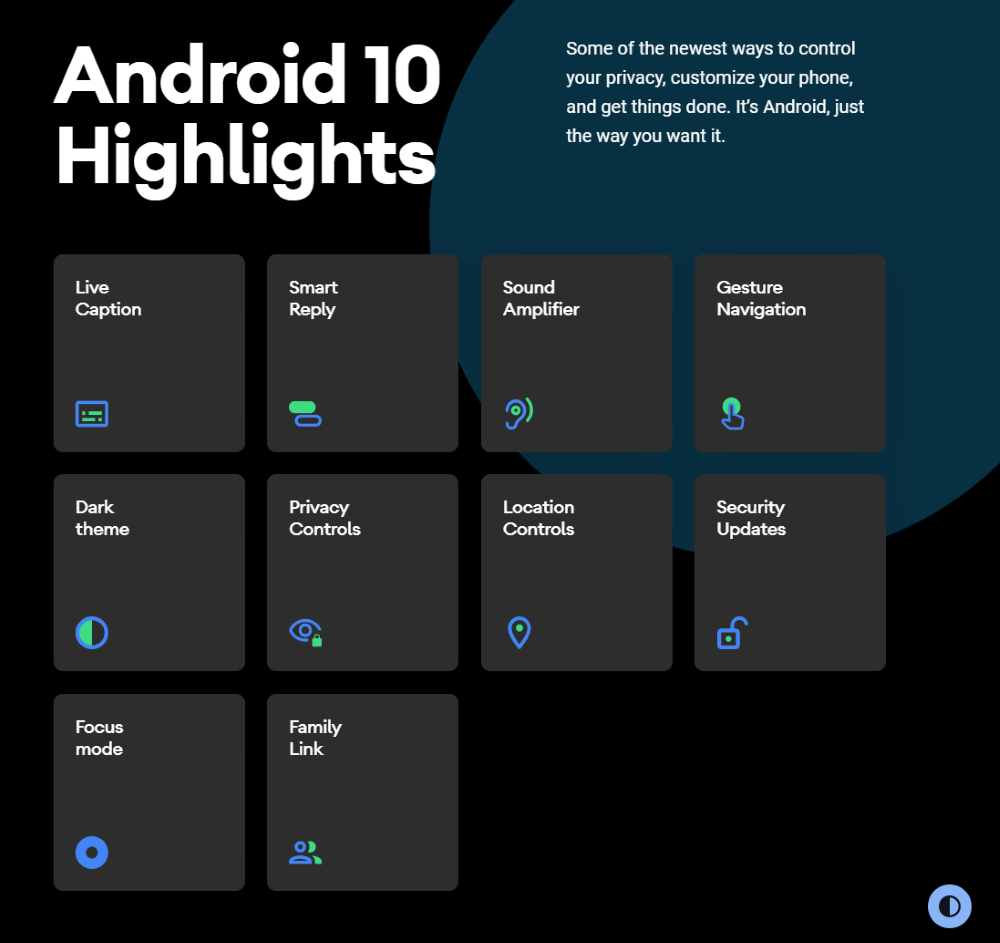 Disadvantages of Android 10
There have been reports from Android 10 users that a bug issue causes the phone to start freezing. You would know that your phone starts to freeze when the app that you are accessing is unresponsive.
As of the moment, the only workaround for this is to wait until the interface loads again, or you may lock the phone by pressing the side button and unlocking it again.
Another downside of Android 10 is that it takes longer to update installed applications. If you want to upgrade Android 10 into your current version, it may take 20-30 minutes or even longer depending on your phone brand.
Conclusion
Like other versions of Android's operating system, Android 10 isn't perfect. Even though it has significant changes in its features, there are still areas to improve on. It might not completely change how you use Android, but at least it has the effort to make the whole system better.