The bulk of IT corporations are generalists who deal with all forms of businesses. CPAs and accounting companies are directly represented by Tech Guru. Tech Guru understands your specifications and has an in-depth understanding of the applications you use to run your business and understand how various tools influence your workflows.
For more than 15 years, Tech Guru has given IT support, solving technology problems for companies like yours nationwide. All in one, they are your technology consultant, installation expert, and support desk.
Whether you need guidance, deciding on new technology investments, or helping with your current technology, enhancing your technology will help you run your company more effectively. Tech Guru offers you the peace of mind that your technology is safe, funded, and fully used so that you can spend your time working to develop your business.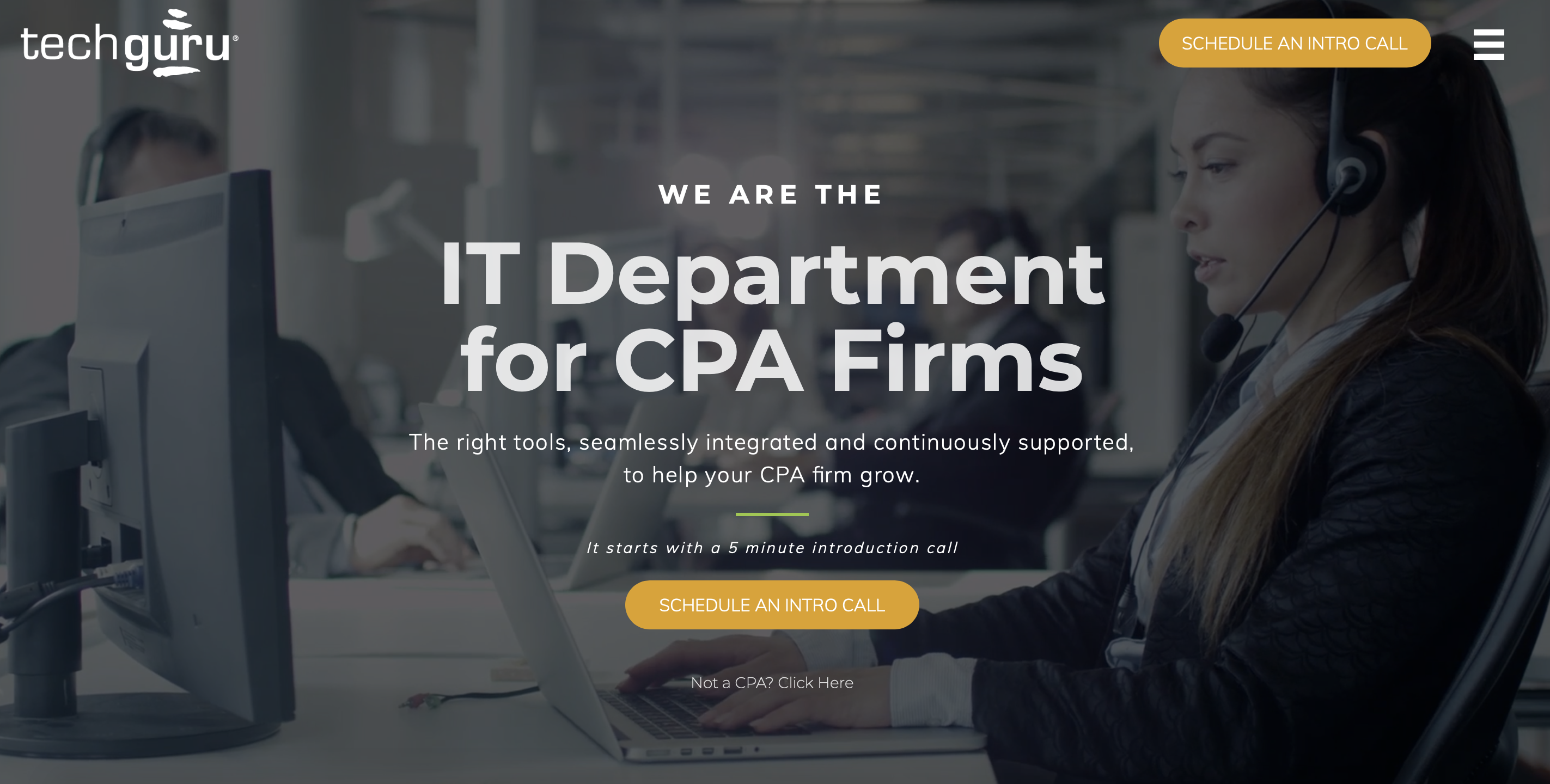 About Tech Guru
Tech Guru is helping to build the CPA companies of the future. They are a national CPA IT service business that provides accounting firms with a CIO-level approach to pursuing advanced technology tools and guidance.
The founder and CEO of Tech Guru, Daniel Moshe, was a college kid with computer repair skills. The business has grown to control IT networks at CPA organizations of all sizes in the years since.
Accountants find their investment in the IT strategy of Tech Guru means maximum efficiency among employees and the peace of mind that comes with protecting the data of their customers from a breach of cybersecurity.
The business builds on its client base of professional services, manufacturing, nonprofit, medical, and financial sectors that rely on operational and customer service IT and demand continuous uptime.
CPA Firms As Specialization
Tech Guru began as a generalist IT provider for corporations and nonprofits, while Tech Guru is now an IT company specializing in CPAs.
For enterprises and organizations in hundreds of verticals worldwide, the firm manages to keep things humming smoothly. Their long-standing customers realize that they can still handle their needs to fulfill an accounting firm's complexity.
For most CPA companies, IT services & software licensing is the second-highest cost (after payroll), so doing it right can have a huge effect on the bottom line. Technology is a means to an end, literally. You need technology that you don't need to worry about because it works just the way it should.
It makes you more productive, which makes your company more profitable. The best IT partner is one who recognizes your industry's particular challenges and can help you pick, introduce, and endorse the right technology that will actually help your company expand.
Tech Guru And CPA Firms: Technology
Tech Guru is the outsourced IT strategy and support company that helps CPA companies like yours become creative and practical, with technology transforming the accounting landscape more quickly than ever.
The company knows how to take you to the cloud, how to plan for security and catastrophe breaches, and how to streamline your business with the best accounting apps available.
You make the business plan; they will make the technology plan. Company and finance savvy is their tech expertise.
Tech Guru is built to educate entrepreneurs like you and inspire them. You get as much technical experience as you can absorb, making you feel in control and the full ROI feasible.
Service Desk
Tech Guru aims to get you back to work without pause or disturbance. When they are repairing your computer, they know you can't function. The business works around your schedule to maintain your productivity, whether by remote service or on-site.
Their controlled service desk services support each computer and platform: Mac, PC, Windows, and Android & iOS tablets/smartphones. They know how technologically based you are, so they can even give you a loaner, if necessary via courier, or as a standby in your office.
And when copiers, software, and links suit you, Tech Guru also connects to speed resolution directly with your tech vendors. Speaking of response times, during business hours, expect a live response.
Within 60 minutes, expect a call back after hours. Find out more about the advantages of outsourcing the Tech Guru support desk.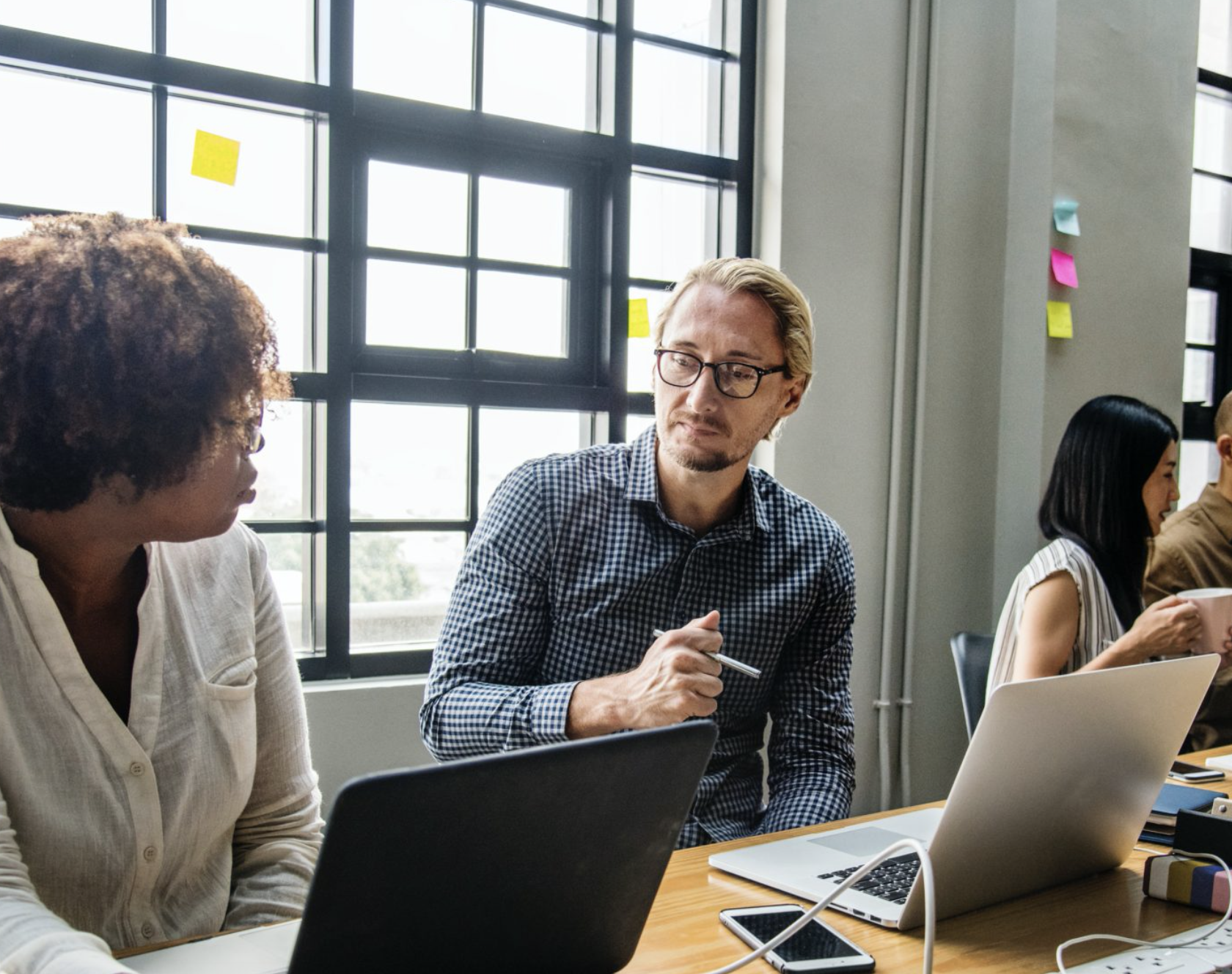 Conclusion
Speak to the company about your IT choices if you are pursuing IT strategy and support for your organization or nonprofit. Behind them, Tech Guru has 15 years of technology experience and many more.
As a CPA firm looking for a new IT partner, you can not go wrong when you trust Tech Guru.