In today's fast-paced business environment, having the right presentation software can make or break your meetings. The significance of powerful software cannot be overlooked.
Here are the top 7 tools you need to know to ensure your presentations are impactful and engaging.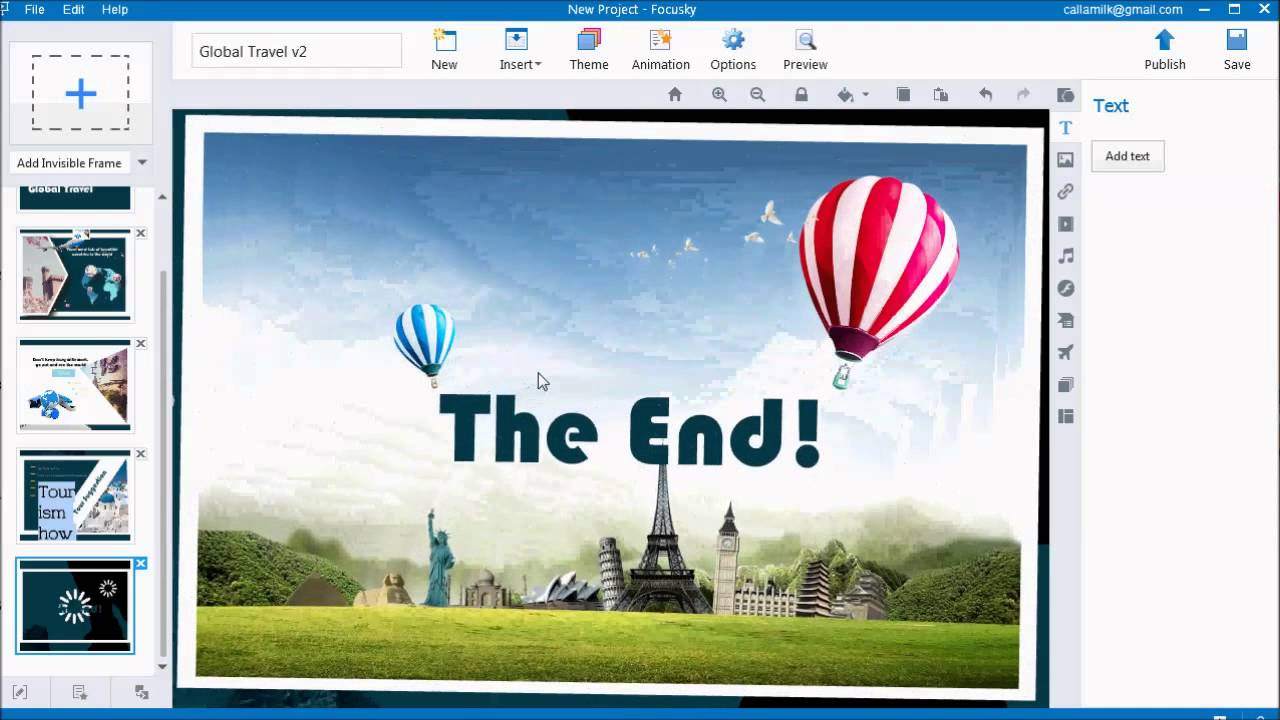 Comparing Features: Essential Tools in Presentation Software
Presentation software is a digital tool that allows users to create, edit, and display slides to support a speech or lecture. These slides can contain text, images, videos, and other multimedia elements.
Its significance today is paramount, as it enables clear communication of complex ideas, promotes audience engagement, and supports decision-making processes in business, education, and beyond.
These tools cater to various needs and preferences, making presentations effective and impactful.
Essential tools in presentation programs include:
Slide Templates: They provide consistency and save time.
Text Editing Tools: For creating compelling content with varied fonts, sizes, and styles.
Image and Video Integration: To add visuals, making presentations more engaging.
Transitions and Animations: Enhance flow and maintain audience attention.
Charts and Graphs Tool: To represent data visually and clarify complex points.
Collaboration Features: Enables multiple users to edit and comment in real-time.
Presenter Notes: To assist the presenter without being visible to the audience.
Slide Sorter View: Organizes slides for logical flow in presentation graphic design.
The best presentation Software today
The top 7 presentation software today, based on popularity and features, are:
1- Microsoft PowerPoint
Microsoft PowerPoint is a presentation software developed by Microsoft, part of the Microsoft Office suite. Is regarded as the best program for presentations globally.
Key and unique features include:
Slide Master: Control global design elements and apply consistent formatting.
Designer: AI-powered design suggestions for your content.
Morph Transition: Smooth movement of objects across slides.
Zoom Navigation: Interact with your slides in a non-linear fashion.
Presenter Coach: Provides feedback on presentation delivery in rehearsal mode.
Integration with Office 365: Seamless interaction with other Microsoft products.
Embedding Multimedia: PowerPoint presentation graphics include videos, audio, and animations.
Collaboration: Real-time editing with team members.
Templates: A vast library of predefined designs for various purposes.
2- Google Slides
Google Slides is a cloud-based presentation software from Google, integrated with Google Workspace (formerly G Suite). It facilitates creating, editing, and presenting slideshows online.
This Google presentation software's best features are:
Cloud-Based: Access and edit your presentation from any device with an internet connection.
Real-Time Collaboration: Multiple users can work on the same slide simultaneously.
Integration with Google Workspace: Seamless working with Docs, Sheets, and Drive.
Auto-Save: Changes are saved instantly, reducing data loss risks.
Version History: View and restore previous versions of the presentation.
Built-in Chat: Communicate with collaborators without leaving the platform.
Embedding Google Forms & Maps: Integrate other Google tools directly into your slides.
Offline Mode: Edit and present without an active internet connection.
Publish to Web: Convert your slideshow to a public web page.
3- Apple Keynote
Apple Keynote is a presentation application developed by Apple, optimized for macOS and iOS devices. It's designed for creating visually appealing presentations. It highlights for:
Magic Move: Automatic animation for smoother transitions between slides.
Cinematic Transitions: High-quality slide transitions for a professional look.
Object-Based Animations: Detailed control over the animation of individual objects.
Collaboration: Work with others in real-time, even from a PC using iCloud.
Integrated with Apple Pencil: Draw and write directly on slides (on compatible devices).
Instant Alpha: Easily remove image backgrounds.
Presenter Notes: Add notes that only you can see during a presentation.
Wide Color Gamut: For vibrant and detailed image presentations.
iCloud Sync: Access and edit presentations across Apple devices.
4- Prezi
Prezi is a presentation software known for its zoomable user interface, which allows presentations to move in a non-linear fashion. Here are its features:
Zoomable Canvas: Navigate through topics and subtopics with a zooming action.
Non-linear Navigation: Jump from one idea to another without a strict slide order.
Prezi Video: Bring your Prezi design to live video, overlaying graphics onto recorded or live content.
Presenter View: See your content and presenter notes on one screen.
Embeddable Presentations: Embed your Prezi on websites or blogs.
Integration with Slack & Salesforce: For enhanced business use.
5- Canva
Canva is a graphic design platform that offers tools for creating presentations, social media graphics, posters, and other visual content. You must consider:
Drag-and-Drop Interface: Easily place elements without design expertise.
Extensive Template Library: Diverse designs for presentations, infographics, social posts, and more.
Built-in Stock Library: Access to photos, graphics, and illustrations.
Custom Fonts & Colors: Brand your designs with specific styles.
Collaboration Tools: Share, comment, and edit designs in real-time with team members.
Resize Tool: Adapt any design to various formats with one click.
Magic Recommendations: Get design suggestions based on your current project.
Printing Services: Design and order printed materials directly.
Learning Platform: Access tutorials and design courses.
6- Slidebean
Slidebean is a good presentation software that employs artificial intelligence to auto-format slide designs based on content input. Here is an overview:
AI-Powered Design: Input content and let the software design the slides.
Pre-Designed Templates: Ready-made designs for various presentation needs.
Content vs. Design Tabs: Separate areas for inputting content and adjusting design.
Presenter Insights: Track viewer engagement and time spent on slides.
Web-Based: Access and edit from any browser without installing software.
Integration with Third-Party Apps: Incorporate content from platforms like YouTube and Giphy.
Pitch Deck Specialization: Templates and advice for startup fundraising pitches.
Export Options: Save presentations as PDFs or PPT files.
7- Visme
Visme is an interactive presentation tool that allows users to craft presentations, infographics, reports, and more, making complex information digestible and visually compelling.
Data Visualization Tools: Transform raw data into charts, graphs, and flowcharts.
Animations & Interactivity: Add motion to objects or create interactive slides.
Extensive Asset Library: Use high-quality images, icons, and fonts.
Brand Kit: Customize and save brand-specific colors, fonts, and logos.
Content Blocks: Pre-designed sections to speed up design time.
Embed & Share: Embed presentations on websites or share with a link.
Offline Viewing: Download and view presentations without the Internet.
Conclusion
In today's digital landscape, presentation software, and presentation apps have evolved far beyond simple slide creation, each offering distinct features tailored to diverse user needs.
Together, these tools signify the vast potential and versatility of modern presentation software, catering to a spectrum of audiences and purposes.